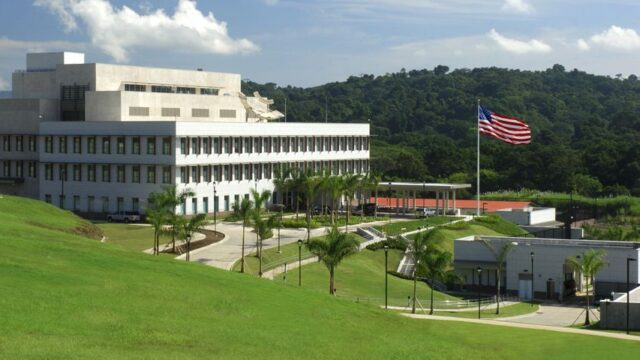 U.S. Embassy Panama City, Panama
The United States established diplomatic relations with Panama in 1903. Panama's location and role in global trade make its success vital to U.S. prosperity and national security. Panama's key location along major land and sea transit routes makes it a critical partner in the interdiction of illegal drugs destined for the United States. While Panama's economic growth rate is among the highest in the hemisphere, the country faces the challenge of making this growth more inclusive. It also faces added pressure for more fiscal transparency as it enforces recent anti-money laundering legislation. Increasing pressure from drug trafficking and organized criminal activity – including migrant smugglers – contributes to security problems that threaten to undermine Panamanian security, democratic institutions, and economic prosperity. Because of our shared history, cultural ties between both countries are strong. U.S. assistance to Panama aims to ensure that it remains a secure, prosperous, and democratic country that continues to work with the United States as its principal partner in the region. The United States and Panama work together to advance common interests in improving citizen safety and strengthening the rule of law. They cooperate in many ways, including combating illegal drug trafficking and other criminal activity and promoting economic, democratic, and social development through U.S. and international agencies. Today the U.S. embassy is in Panama City. For more information on our relationship with Panama, please click here.
Map Link:
Source:
United States Department of State, Office of the Historian and Bureau of Western Hemisphere Affairs.
Social Links:
Tweets by USEmbPAN http://www.facebook.com/panamaestamosunidos
Related Links: