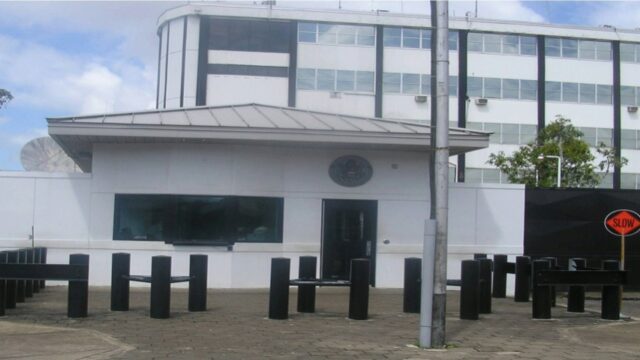 U.S. Embassy Paramaribo, Suriname
The United States established diplomatic relations with Suriname in 1975 the same day as Suriname was granted independence from the Netherlands. The United States and Suriname enjoy a constructive partnership. The two countries work together to enhance the security and prosperity of the region through the Caribbean Basin Security Initiative (CBSI), prevent communicable diseases, promote healthy lifestyles through the U.S. President's Emergency Plan for AIDS Relief (PEPFAR), strengthen military-to-military cooperation, and promote a more environmentally sustainable Suriname through cultural and educational programs and exchanges. The United States Government provides training to military and law enforcement personnel, prosecutors, government employees, and policymakers to build capacity and bolster democratic institutions in Suriname and the region. Specifically, U.S. assistance facilitates respect for civilian authority over the military, a DNA forensics laboratory, an Automated Fingerprint Identification System (AFIS), training to effectively combat Trafficking in Persons, training for prison guards, and enhancing police river patrol capabilities. U.S.-based non-government institutions play a special role in helping to preserve Suriname's rainforest. The U.S. government has funded the Widening Informed Stakeholder Engagement for Reducing Emissions from Deforestation and Forest Degradation (WISE REDD+) program to raise awareness of the importance of protecting rainforests. Today, the embassy resides in Paramaribo. For more information on our relationship with Suriname, please click here.
Map Link:
Source:
United States Department of State, Office of the Historian and Bureau of Western Hemisphere Affairs.
Social Links:
Tweets by USEmbassyParbo http://www.facebook.com/Embassy.Paramaribo
Related Links: