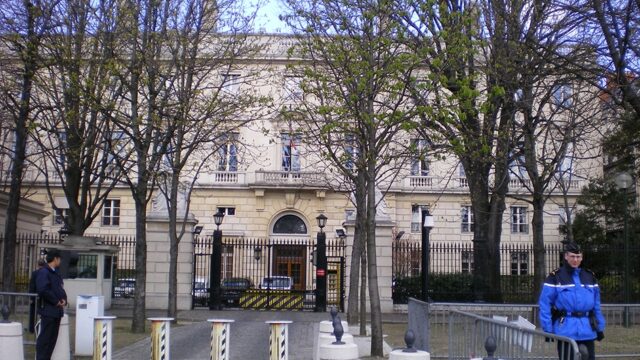 U.S. Embassy Paris, France
France is the oldest U.S. ally. In 1778, the French monarchy recognized the independence of the United States. French military and economic assistance during the American War of Independence (1775-81) was crucial to the American victory. The Vichy Government of France severed diplomatic relations with the United States in 1942 during World War II; relations were normalized in 1944. The United States and France share common values and work closely on many issues, most notably in combating terrorism, efforts to stem the proliferation of weapons of mass destruction, and on regional problems, including in Africa, the Middle East, the Balkans, and Central Asia. As one of the permanent members of the United Nations Security Council, and as a leader of the European Union, France is working to prevent Iran from developing nuclear weapons. France is a major contributor to the Defeat-ISIL Coalition. In the Israeli-Palestinian conflict, France supports U.S. engagement in the peace process. France is one of the North Atlantic Treaty Organization's (NATO) top five troop contributors. The French support NATO modernization efforts and are leading contributors to the NATO Response Force. France also closely collaborates with the U.S. on international public health threats like Ebola. The U.S. Ambassador to France is also accredited to Monaco. The U.S. Consul General in Marseille is accredited to Monaco and handles most diplomatic and working-level contacts with Monaco. Today, the U.S. embassy in France is in Paris.There are also U.S. Consulate Generals in Bordeaux, Lyon, Rennes, Toulouse, Marseille, and Strasbourg. For more information on our relationship with France, please click here. For more information on our relationship with Monaco, please click here.
Map Link:
Source:
United States Department of State, Office of the Historian and Bureau of European and Eurasian Affairs.
Social Links:
http://www.facebook.com/usdos.france Tweets by USEmbassyFrance
Related Links: