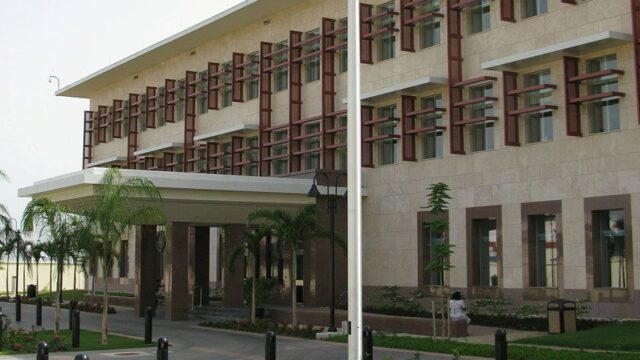 U.S. Embassy Port-au-Prince, Haiti
Haiti won independence from France in 1804, making it the second-oldest republic in the Western Hemisphere. However, the United States government was unwilling to recognize a free black republic until after the American Civil War, which ended slaveholding within the United States. In 1862, President Abraham Lincoln sent a representative to Haiti.
When Haiti is more prosperous, secure, and firmly rooted in democracy, Haitians and Americans benefit. U.S. policy toward this close neighbor is designed to foster the institutions and infrastructure necessary to achieve strong democratic foundations and meaningful poverty reduction through sustainable development. The United States provides substantial humanitarian assistance so the most vulnerable Haitians can better meet their basic needs in health and nutrition.
Assistance for long-term development and institution building is another pillar of U.S.-Haiti bilateral cooperation. Priority areas include support for economic growth and poverty reduction, improved healthcare and food security, promoting respect for human rights, building stronger democratic institutions, and strengthening the Haitian National Police (HNP) so that Haiti provides its own security and can be a stronger partner against international crime. Because poverty reduction and tackling chronic unemployment require job creation, the United States helps facilitate bilateral trade and investment with Haiti. The large Haitian diaspora in the United States is a potentially powerful ally in the effort to expand business opportunities and build on the many links that unite Haitians and Americans. Today, the US embassy is in Port-au-Prince. For more information on our relationship with Haiti, please click here.
Map Link:
Source:
Source, United States Department of State, Office of the Historian and Bureau of Western Hemisphere Affairs.
Social Links:
http://www.facebook.com/USEmbassyHaiti http://www.twitter.com/USEmbassyHaiti
Related Links: