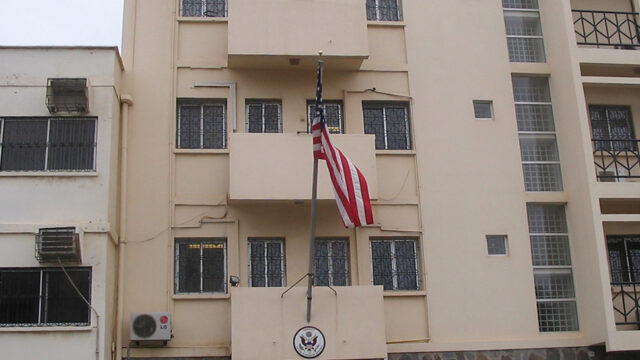 U.S. Embassy Praia, Cabo Verde
The first U.S. consulate in sub-Saharan Africa opened in Cabo Verde in 1818. The United States established full diplomatic relations with Cabo Verde in 1975, following its independence from Portugal. Cabo Verde was under one-party rule from independence until 1990; the first multiparty elections were held in 1991. Now a model of democratic governance, the country enjoys relatively high literacy rates, high per capita income, and positive health indicators. Cabo Verde has few natural resources, although fish and shellfish are plentiful, and the economy is service-oriented with an emphasis on tourism.
Cabo Verde is one of Africa's success stories and an important U.S. partner in West Africa. Its strategic location means that Cabo Verde is increasingly at the crossroads of the transatlantic narcotics trade. The country has partnered with U.S. law enforcement officials to fight drug trafficking. The United States also conducts training and exercises and shares information to build Cabo Verde's capacity to interdict suspected illicit maritime vessels, gather military intelligence information, track private ships traveling through its waters, and carry out search and rescue operations. Top U.S. priorities in Cabo Verde are maritime security, increasing bilateral trade, and economic development. Today the U.S. embassy is in Praia. For more information on our relationship with Cabo Verde, please click here.
Map Link:
Source:
United States Department of State, Office of the Historian and Bureau of African Affairs.
Social Links:
https://www.facebook.com/EmbassyPraia
Related Links: