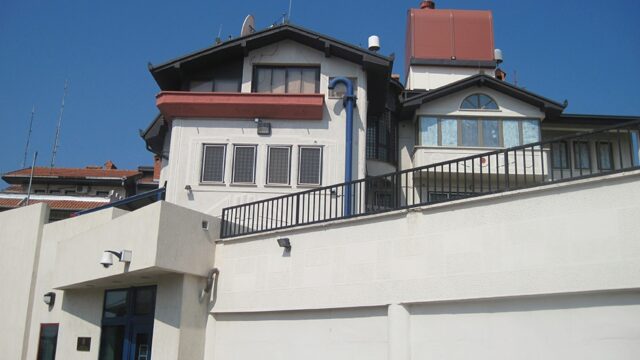 U.S. Embassy Pristina, Kosovo
The United States formally recognized Kosovo as a sovereign and independent state in 2008. To date, Kosovo has been recognized by a robust majority of European states, the United States, Japan, and Canada, and by other states from the Americas, Africa, and Asia. The United States continues to support a multiethnic, democratic Kosovo, fully integrated into the international community. U.S. involvement in Kosovo remains a key pillar of our efforts to stabilize the Balkan region and ensure a Europe that is whole, free, and at peace. U.S. priorities in Kosovo are focused on strengthening the rule of law, fostering economic growth, and improving regional security. The European Union (EU)-facilitated Dialogue talks, launched in 2010 with U.S. backing, established a new paradigm for reconciliation between Kosovo and Serbia. The United States will continue to support the efforts of Serbia and Kosovo to fully implement Dialogue agreements and will help move both sides toward full normalization of relations. In 2016, Kosovo entered into a Stabilization and Association Agreement with the European Union, the first steps toward membership. The United States continues to support Kosovo on its Euro-Atlantic integration path. U.S. Government assistance aims to help Kosovo become a stable, democratic, and economically viable country within Europe, offering equal opportunity and protections to all its citizens. U.S. troops continue to participate in the NATO-led Kosovo Force to help maintain a safe and secure environment and freedom of movement for all of Kosovo's citizens. Today, the U.S. embassy is in Pristina. For more information on our relationship with Kosovo, please click here.
Map Link:
Source:
United States Department of State, Office of the Historian and Bureau of European and Eurasian Affairs.
Social Links:
http://www.twitter.com/usambkosovo http://www.facebook.com/kosovo.usembassy
Related Links: