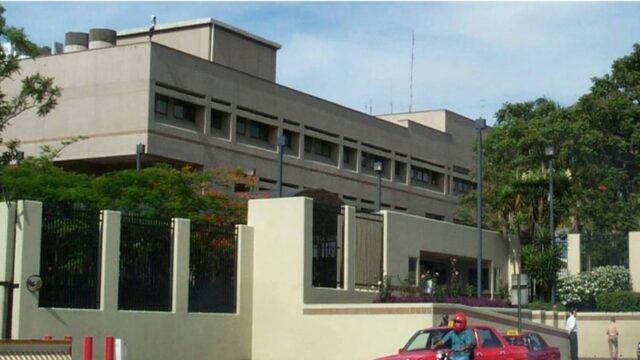 U.S. Embassy San Jose, Costa Rica
Costa Rica was originally part of the United Provinces of Central America, which had separated from Mexico in 1823. Although the United Provinces had separated into El Salvador, Guatemala, Honduras, Nicaragua, and Costa Rica by 1839, Costa Rica did not formally declare its independence until August 30, 1848. The United States and Costa Rica have a history of close and friendly relations based on mutual respect for democratic freedoms, free trade, and other shared values. Costa Rica's own history and record on the environment, human rights, and advocacy for the peaceful settlement of disputes give it a weight in world affairs far beyond its size, and Costa Rica and the United States often share similar positions (votes) in international fora. The United States and Costa Rica enjoy robust bilateral law enforcement and security cooperation, and have signed a maritime cooperation agreement that facilitates narcotics seizures, illegal migrant rescues, illegal fishing seizures, and search-and-rescue missions. The United States and Costa Rica share a strong commitment to working to promote climate change mitigation and adaptation, as well as preserving Costa Rica's important and rich biological diversity through agreements that provide funding for the conservation, restoration, and protection of tropical forests. Today, the US embassy is in San Jose. For more information on our relationship with Costa Rica, please click here.
Map Link:
Source:
United States Department of State, Office of the Historian and Bureau of Western Hemisphere Affairs.
Social Links:
http://www.twitter.com/usembassysjo http://www.facebook.com/sanjose.usembassy
Related Links: