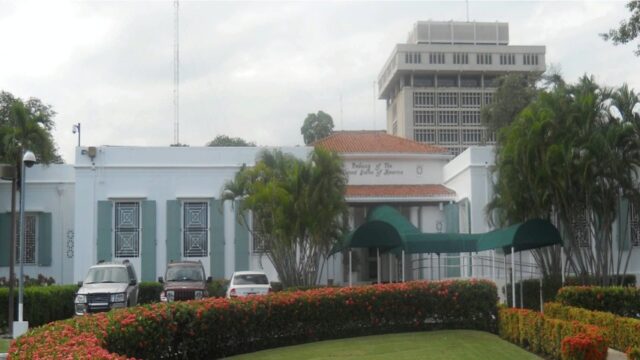 U.S. Embassy Santo Domingo, Dominican Republic
Following both French and Spanish rule from as early as the 16th century, the island nation of the Dominican Republic declared itself an independent nation from neighboring Haiti in 1861. The new state voluntarily returned to the Spanish Empire, and in 1865, independence was restored. U.S. military occupations of the Dominican Republic have at times strained relations between the two nations.
U.S. relations with the Dominican Republic are solid, but complex. The country is an important partner in hemispheric affairs due to its standing in the Caribbean as the second-largest economy and third-largest country in terms of population, its large bilateral trade with the United States, and its proximity to the United States. The U.S. has a strong interest in a democratic, stable, and economically healthy Dominican Republic and supports its democratic and economic development. The Dominican Republic registered the second-fastest economic growth in Latin America during 2017, but income inequality remains high and the country faces some considerable obstacles to sustaining such robust growth due to the poor quality of the country's education system, the inadequacies of the health system, and severe inefficiencies in the energy sector.
U.S. assistance to the Dominican Republic helps build accountable and transparent institutions that can better serve the needs of the Dominican people and strengthen democratic governance. In addition, U.S. assistance stimulates income generation opportunities for youth, small businesses, and rural communities, promotes English language learning and increased educational and cultural opportunities through exchange programs, improves the protection of the environment, enables local organizations to promote ecological and cultural tourism, and furthers the equitable provision of quality health and education services. Today, the US embassy is in Santo Domingo. For more information on our relationship with Dominican Republic, please click here.
Map Link:
Source:
Source, United States Department of State, Office of the Historian and Bureau of Western Hemisphere Affairs.
Social Links:
http://www.twitter.com/EmbajadaUSAenRD http://www.facebook.com/EmbajadaUSASantoDomingo
Related Links: