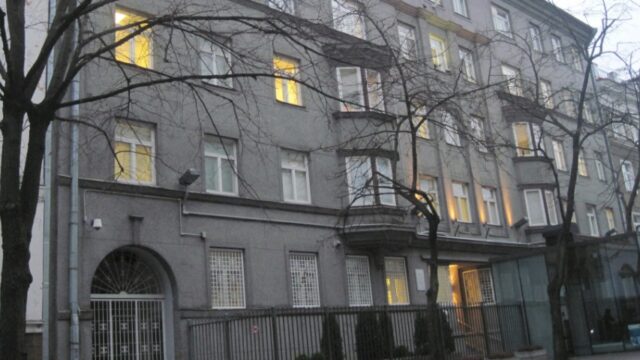 U.S. Embassy Tallinn, Estonia
The United States first established diplomatic relations with Estonia in 1922 following its declaration of independence during World War I. The Soviet invasion and annexation of Estonia and the other Baltic States of Latvia and Lithuania in 1940 forced the closure of the American legation, but Estonian representation in the United States continued uninterrupted. The United States never recognized the forcible incorporation of Estonia into the Soviet Union and views the present Government of Estonia as a legal continuation of the interwar republic. Since 1991, Estonia has undergone a tremendous transformation. Through hard work, innovation, and a pursuit of strong democratic ideals, enhanced security, and greater cooperation, Estonia has emerged as an example to the region. Estonia is an effective and reliable trans-Atlantic partner in advancing peace, stability, and democracy in Europe and beyond. Its cooperation with the region has made it an invaluable ally in the North Atlantic Treaty Organization (NATO), and the United States appreciates Estonia's commitment to the shared mission in Afghanistan. U.S. security assistance to Estonia provides the opportunity to sustain and expand the partnership the United States has formed with Estonia, contribute to improved NATO interoperability, and support Estonia's military commitments abroad. Today, the U.S. embassy is in Tallinn. For more information on our relationship with Estonia, please click here.
Map Link:
Source:
United States Department of State, Office of the Historian and Bureau of European and Eurasian Affairs.
Social Links:
http://www.twitter.com/USEmbTallinn http://www.facebook.com/estonia.usembassy
Related Links: