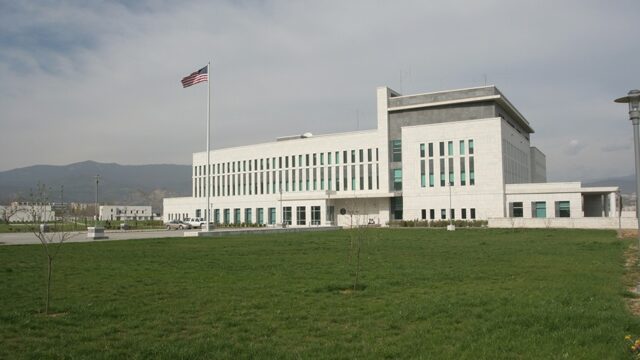 U.S. Embassy Tbilisi, Georgia
The United States established diplomatic relations with Georgia in 1992 following Georgia's 1991 independence from the Soviet Union. Since 1991, Georgia has made impressive progress fighting corruption, developing modern state institutions, and enhancing global security. The United States is committed to helping Georgia deepen Euro-Atlantic ties and strengthen its democratic institutions. The United States supports Georgia's sovereignty and territorial integrity within its internationally recognized borders, and does not recognize the Abkhazia and South Ossetia regions of Georgia, currently occupied by Russia, as independent. As a participant of the Geneva International Discussions on the conflict in Georgia, the United States continues to play an active role in support of these principles. The strength of U.S.-Georgia relations is codified in the 2009 U.S.-Georgia Charter on Strategic Partnership. The U.S.-Georgia Strategic Partnership Commission comprises four bilateral working groups on priority areas identified in the Charter: democracy; defense and security; economic, trade, and energy issues; and people-to-people and cultural exchanges. U.S. Government assistance to Georgia supports the consolidation of Georgia's democracy; its eventual integration into Euro-Atlantic institutions; progress toward a peacefully unified nation, secure in its borders; and further development of its free-market economy. Today, the U.S. embassy is in Tbilisi. For more information on our relationship with Georgia, please click here.
Map Link:
Source:
United States Department of State, Office of the Historian and Bureau of European and Eurasian Affairs.
Social Links:
http://www.twitter.com/EmbassyTbilisi http://www.facebook.com/tbilisi.usembassy
Related Links: