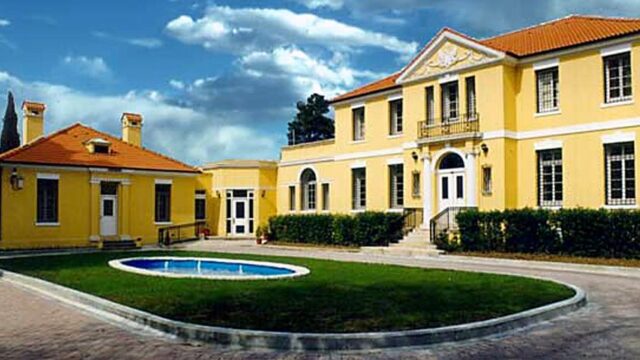 U.S. Embassy Tirana, Albania
Albania and the United States established diplomatic relations in 1922. During World War II, Italian forces invaded Albania, and the United States closed its embassy in 1939. After the war, a Communist government was established, ushering in 40 years of isolation and underdevelopment. It was not until 1991 that Albania and the United States reestablished diplomatic relations. The U.S. Embassy in Tirana is currently in an Italian colonial-style building constructed in the 1920, the first structure ever purposefully built by the Department of State to house an embassy. The United States has been a strong partner and friend to Albania as it has made progress to consolidate democracy, to open up its economy, and to provide opportunity for all its people. Albania and the United States have signed and ratified a number of agreements, including a treaty on the prevention of proliferation of weapons of mass destruction and the promotion of defense and military relations; the Adriatic Charter on Euro-Atlantic integration; and an agreement regarding the non-surrender of persons to the International Criminal Court. The United States supports Albania's European Union membership goal, as it did Albania's 2009 membership in the North Atlantic Treaty Organization (NATO). Albania has contributed to regional and global security and, like the United States, has diplomatically recognized Kosovo. Within the Adriatic Charter, Albania has acted as a mentor to new NATO aspirants. For more information on our relationship with Albania, please click here.
Map Link:
Source:
United States Department of State, Office of the Historian and Bureau of European and Eurasian Affairs.
Social Links:
http://www.twitter.com/USEmbassyTirana http://www.facebook.com/usembassytirana
Related Links: