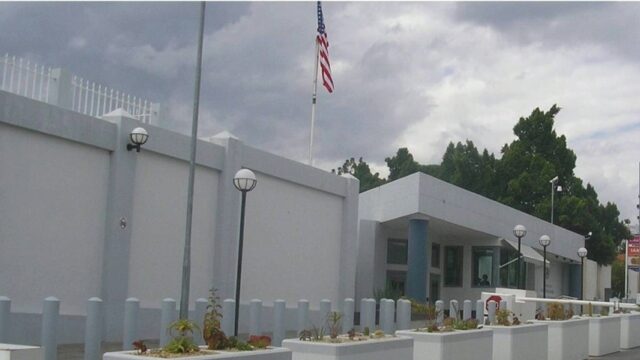 U.S. Embassy Windhoek, Namibia
The United States participated in the diplomatic efforts to bring about Namibia's 1990 independence from South Africa and has since provided assistance to improve the well-being of the Namibian people. The United States recognized Namibia in 1990 when the U.S. Liaison Office at Windhoek was elevated to embassy status. The bilateral relationship is characterized by a shared commitment to democratic principles, including the rule of law and respect for human rights, and has been strengthened through programs to alleviate poverty and promote greater trade ties. The United States and Namibia are partners in the effort to improve health services, strengthen education, enhance the judiciary, and expand trade and development opportunities. Namibia is a focus country under the President's Emergency Plan for AIDS Relief. A five-year Millennium Challenge Account Compact to reduce poverty and accelerate economic growth in the sectors of education, tourism, and agriculture concluded successfully in September 2014. The Department of Defense has provided professional development training to the Namibian Defence Force. For more information on our relationship with Namibia, please click here.
Map Link:
Source:
United States Department of State, Office of the Historian and Bureau of African Affairs.
Social Links:
http://www.twitter.com/usembnamibia http://www.twitter.com/usembnamibia
Related Links: