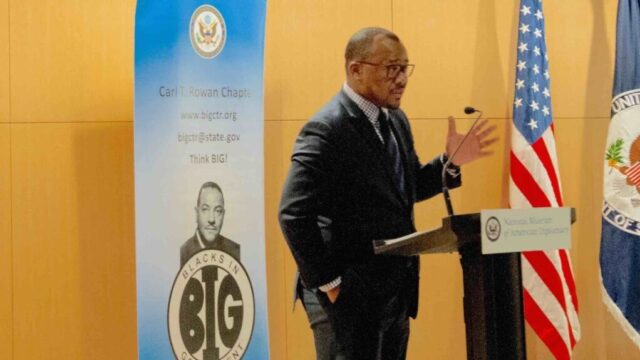 Diplomacy After Hours: Film Screening and Discussion of Oscar Winning "Nine from Little Rock"
On February 12, in partnership with Blacks in Government and the Thursday Luncheon Group, NMAD hosted a screening of the 1964 documentary short film, Nine from Little Rock.
Commissioned by the United States Information Agency, this film was screened worldwide, translated into 17 languages, and won an Academy Award for best short documentary in 1965. It documents the lives of the nine individuals who, in the fall of 1957, integrated Central High School in Little Rock, Arkansas. The film provides the perspective of Jefferson Thomas and his fellow students seven years after their historic achievement. Central to this story is their quiet but brave entrance into the high school, escorted by armed troops and under the intense pressure of the onlooking crowd. In the film, we learn their first-hand impressions of the past and present and their hopes for the future.

Following the screening, Chris Wilson from the National Museum of American History and Dr. Jane Carpenter-Rock from the National Museum of American Diplomacy led a conversation on how the civil rights movement affected U.S. foreign policy. Wilson noted that the civil rights movement coincided with an increase in diplomatic representation from African countries. This resulted in a diplomatic crisis as African diplomats were turned away from restaurants, gas stations, and other public accommodations, along Route 40 – a primary means of travel between the embassies in Washington D.C. and the United Nations headquarters in New York. Embarrassed by the situation, the Kennedy Administration began to pressure these establishments along Route 40 to serve African diplomats. News of the situation was met with dissent from the Black population, who thought it unjust for segregated facilities to serve African diplomats, but not American-born Black citizens.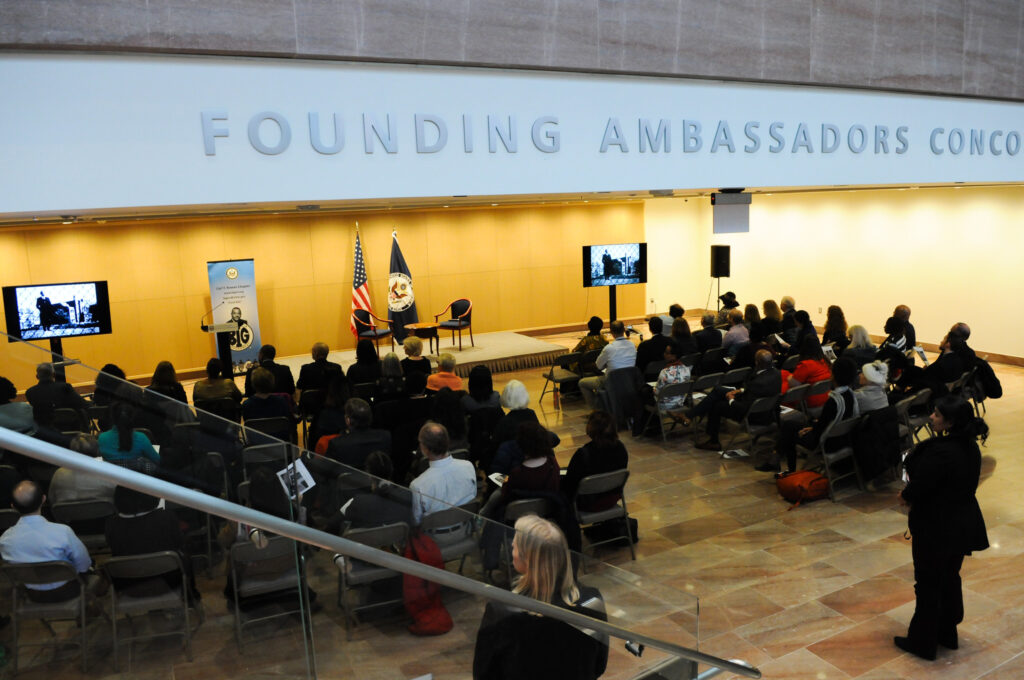 Take a look at more photos of the event.