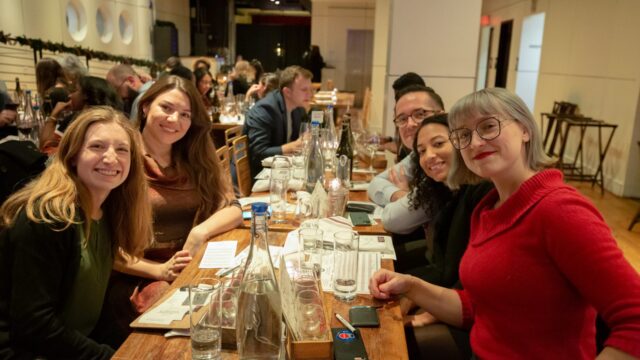 Diplomacy After Hours: Trivia Night
On December 11, 2019, NMAD held a Diplomacy Trivia Night during its monthly Diplomacy After Hours event. Held at City Winery, diplomacy aficionados filled the room with a competitive and fun night of diplomacy-related trivia.
With team names ranging from Public Diplomacy Fools to State Ladies, Public Service, and Malign Influence, teams rose to the challenge of answering obscure questions about the Canadian Six and Shirley Temple Black, the former child movie star who rose to be a two-time U.S. ambassador and Chief of Protocol. City Winery generously donated proceeds from some of the food sales to NMAD to continue such programs. The three teams with the highest scores received books about diplomacy and vouchers from City Winery for wine tours.