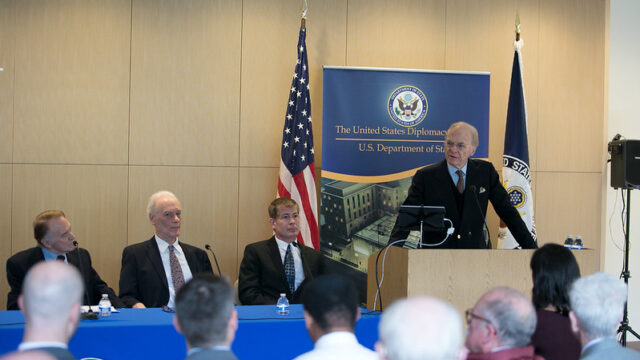 NMAD Commemorates the 50th Anniversary of the Tet Offensive
To commemorate the recent 50th anniversary of the Tet Offensive in Vietnam on January 30, the National Museum of American Diplomacy hosted a panel of eyewitnesses. This group of retired diplomats, a former journalist, and a military historian took us back to the night of the attack.
Assistant Secretary of State for Public Affairs Michelle Giuda introduced our panelists: Dr. Erik Villard, Military Historian at the U.S. Army Center for Military History; retired Ambassador E. Allan Wendt, who was the duty officer the night of the attack; Don North, a former ABC journalist who witnessed and reported on the attack; retired Foreign Service Officer James Nach who served in Saigon in the early 1970s, and Eric Duyck, the museum's Collections Manager.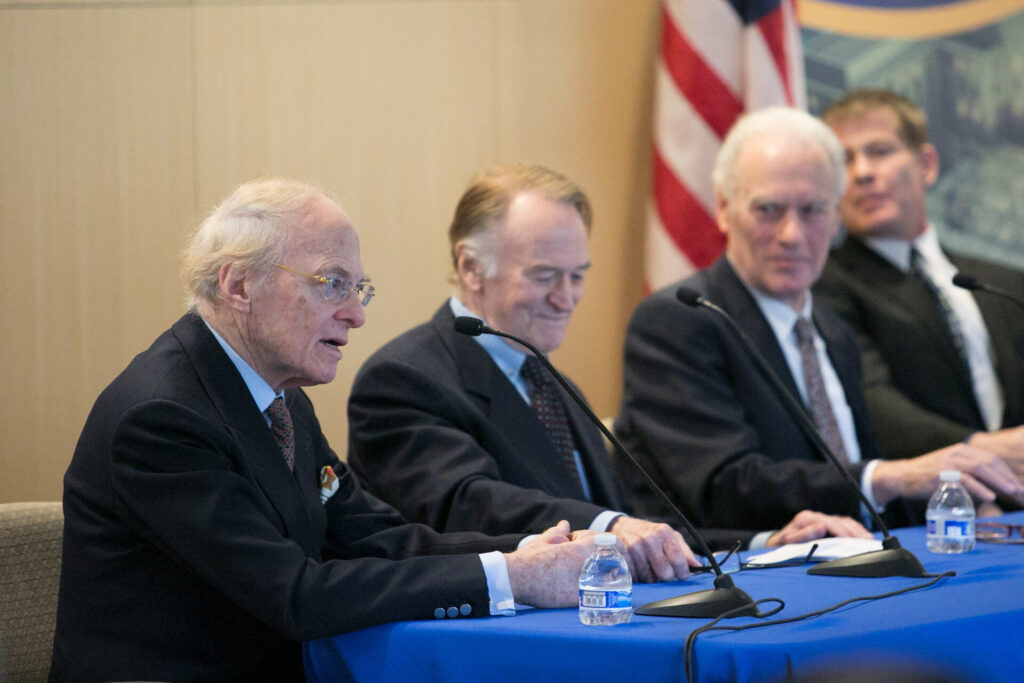 Dr. Villard set the historic stage for the audience. He contextualized the Viet Cong offensive and explained how the embassy building was designed to withstand an attack. Next, Ambassador Wendt spoke about his experiences as the duty officer during the attack, including relaying information back to Washington and carrying a wounded marine to safety. Then Don North shared his experience of being outside the embassy compound. As he was lying flat on the sidewalk, he witnessed the siege until the end. North also made his best effort to try to interview embassy staff the next day.
Finally, James Nach and Eric Duyck showed the audience two items that Nach donated to the museum, including a Vietnamese "Family Tree" that Nach drew on a large piece of paper to show the family relationships among Vietnam's political leaders and a piece of concrete he salvaged from the sidewalk outside the Embassy.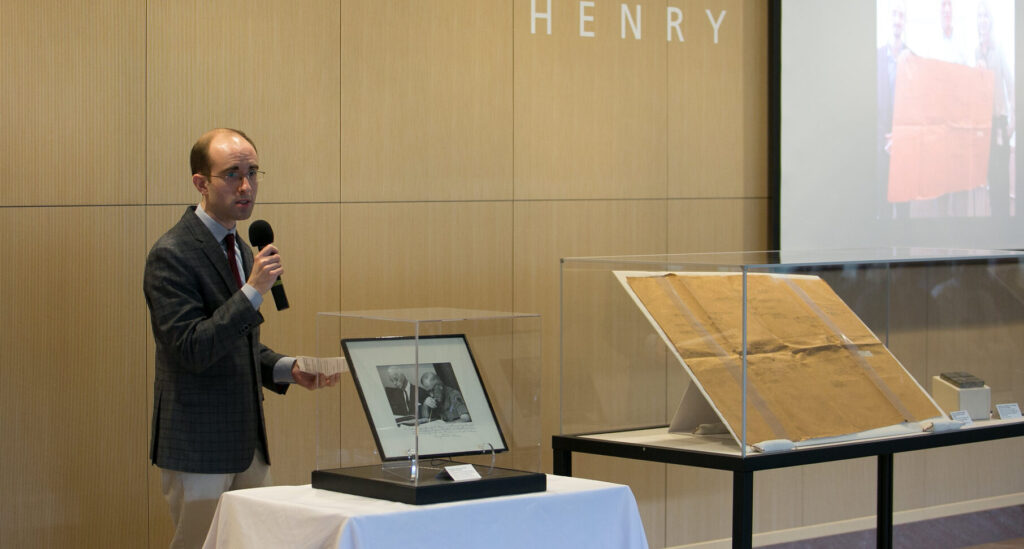 Take a look at more pictures of the event on NMAD's flicker page.
Retired FSO James Nach on the Tet Offensive
ABC Journalist Don North on the Tet Offensive
Ambassador E. Allan Wendt on the Tet Offensive