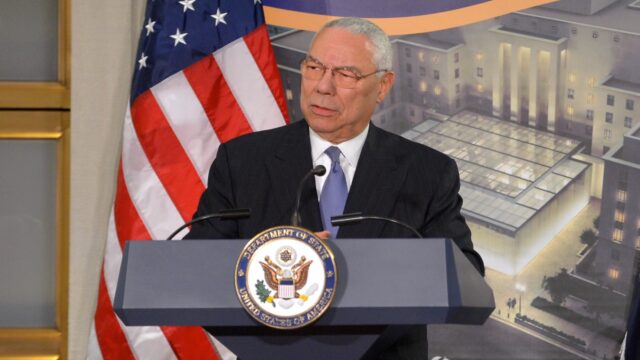 Remembering Former Secretary of State, General Colin Luther Powell
Today we mourn the loss of General Colin Luther Powell.
Gen. Powell was more than just America's Secretary of State, Chairman of the Joint Chiefs of Staff, and National Security Advisor. He was even more than the first African American to hold each of these offices. He was the embodiment of what it means to be a public servant, leader, diplomat, and soldier.
His legacy lives on in the generations of men and women he mentored and inspired to serve the United States.
The National Museum of American Diplomacy extends our condolences to the Powell family and to all those whose lives he touched. We are proud to help tell his story and to share his message with present and future generations.