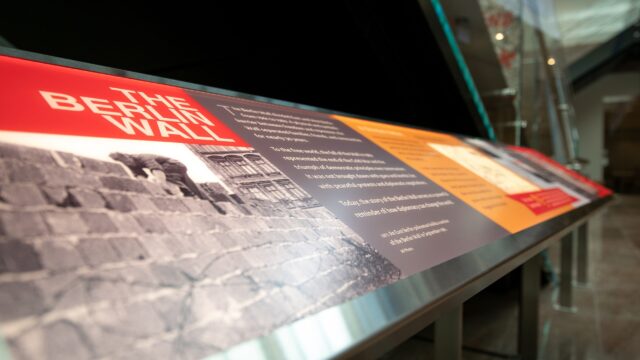 New Berlin Wall exhibit and online interactive timeline launches
In November, in honor of the 30th anniversary of the fall of the Berlin Wall, the National Museum of American Diplomacy (NMAD) opened The Berlin Wall, an exhibit exploring its history and significance and the role American diplomacy played in German reunification. This exhibit will be a part of the permanent museum, currently in progress.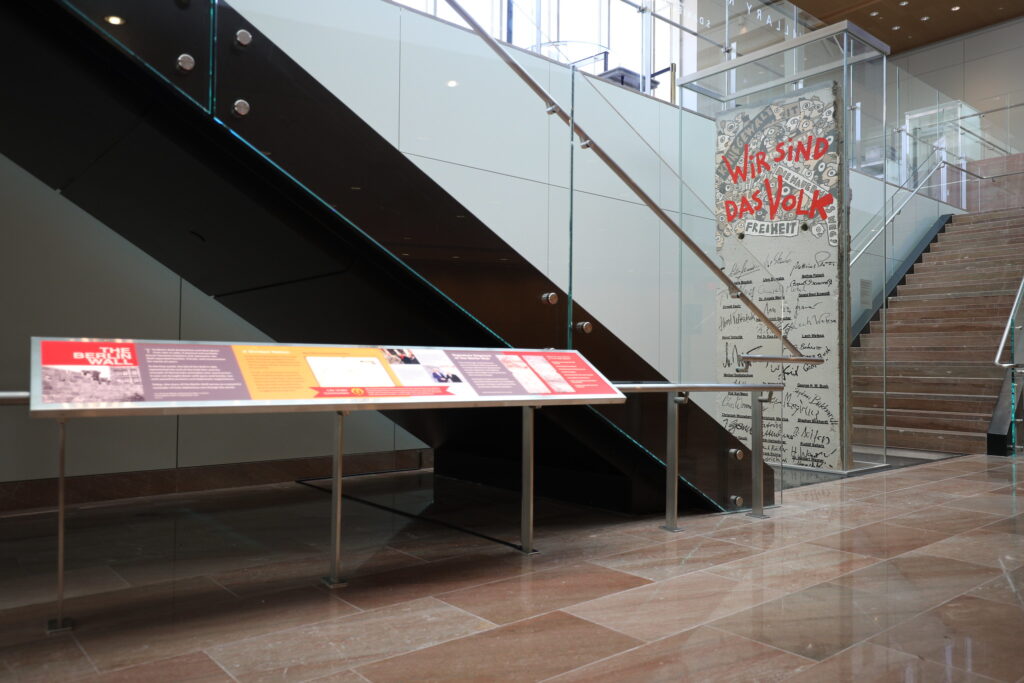 The exhibit includes the "Signature Segment" of the Berlin Wall and introduces American diplomacy in a divided Germany by diving into the symbolism of the wall, the challenge of communism, and the timeline of pivotal events that shaped that period.
NMAD worked with Smithsonian Exhibits to design, fabricate, and install this exhibit. Smithsonian Exhibits was also the partner for Diplomacy Is Our Mission, the museum's preview exhibit which explores how our nation's diplomats protect the American people and advance security, prosperity, democracy, and development to benefit our country.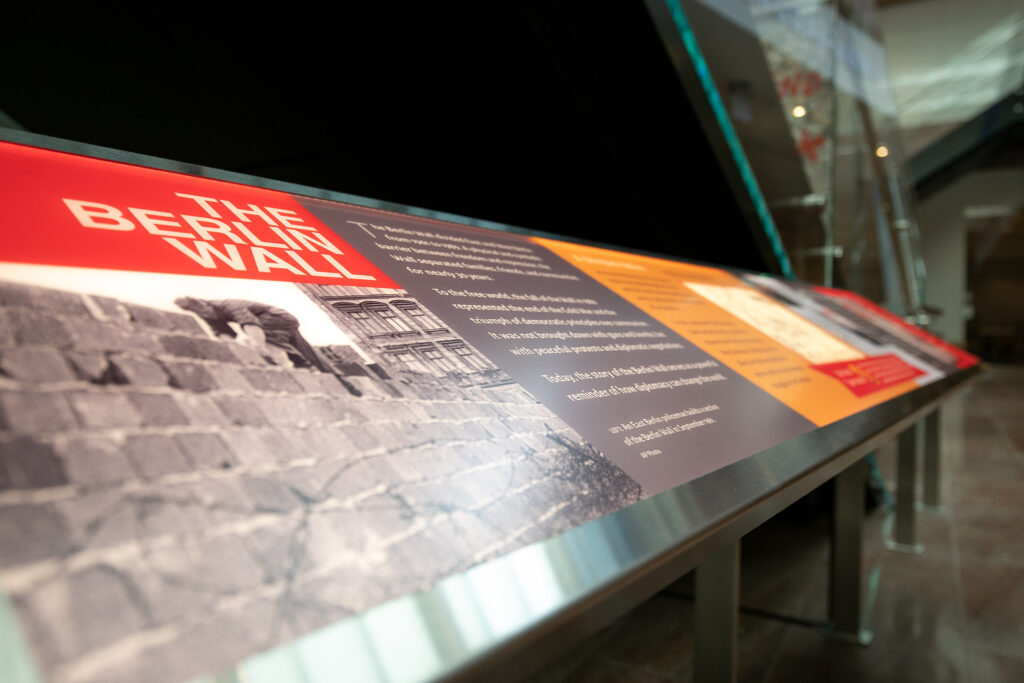 For the anniversary NMAD also launched an interactive timeline, The Rise and Fall of the Berlin Wall: American Diplomacy in the Cold War. The interactive timeline tells the history of the Berlin Wall told through the voices of American diplomats, featuring artifacts from the NMAD collection.
The Museum of American Diplomacy Eye, dubbed MADI, debuted with this opening of this exhibit. MADI is an in-gallery museum guide that uses image recognition on personal smartphones to scan artifacts as visitors explore galleries. Accompanying The Berlin Wall exhibit, visitors have access to exclusive historical footage which provides context to the important diplomatic figures and puts visitors in the shoes of East and West Berliners at the time of the wall.