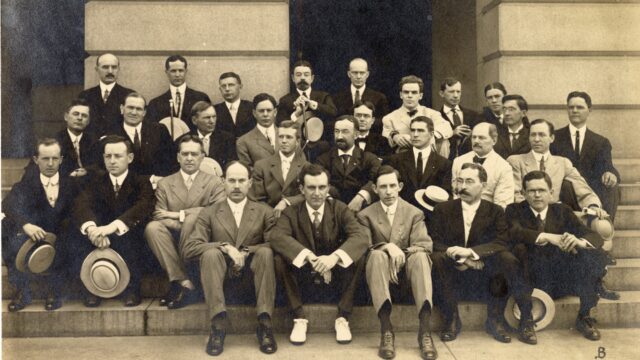 Artifact Collection Highlights: Early 2021 Acquisitions
Our artifact donors' generosity has resulted in an active start to our collecting in 2021. Highlights from these recent acquisitions include a photograph of new consular officers from 1909 (the oldest officer class photo the museum has), a unique collection of diplomatic security tokens, and a 19th-century passport.
A 1909 Consular Officer Class Photo
Taken on the steps of what is now the Eisenhower Executive Office Building in Washington, D.C., this photo shows newly-minted officers who would go on to staff U.S. consulates, providing services to American citizens overseas.
The descendants of one of these officers, Marion Letcher (back row, second from left), donated this photo to the museum.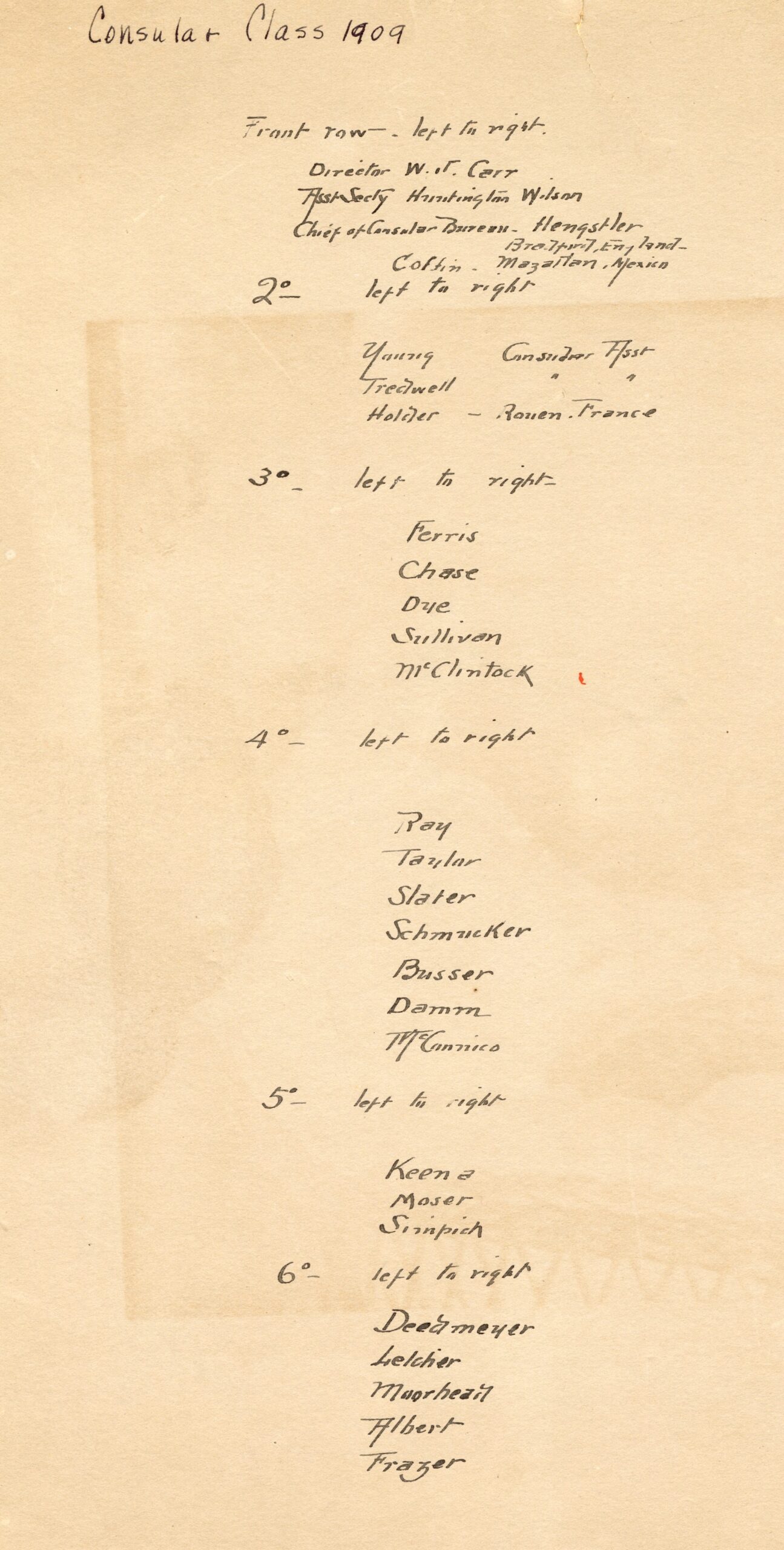 A Passport from 1887
While the way that passports look has changed a lot since 1887, their purpose has not — to identify an international traveler as a national of a given country.
A 19-year-old woman from Washington, D.C. named Eleanor Salome Wilson was issued this U.S. passport for a grand trip that included stops in England, Spain, France, Italy, Greece, Morocco, Egypt, and Constantinople. It was signed by Secretary of State Thomas Bayard.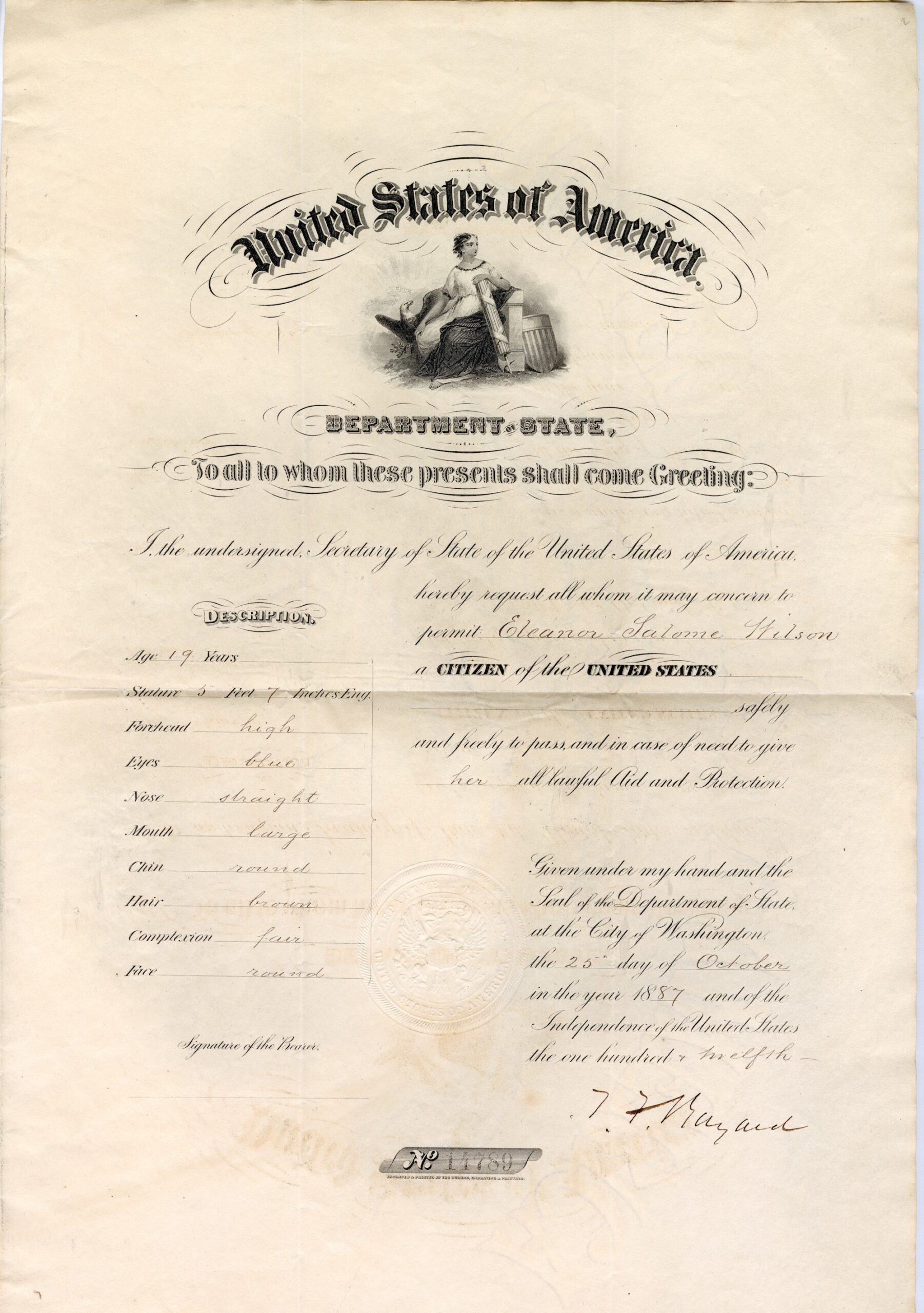 A collection of Diplomatic Security badges, patches, pins, and challenge coins
The work of the State Department's Bureau of Diplomatic Security is broad, with a unique law enforcement role at embassies and consulates overseas as well as within the United States.
Bender Solomon, a U.S. Magistrate Judge, and members of his family received these from diplomatic security agents they interacted with over the years, as well as through membership in the Diplomatic Security Special Agents Association (DSSAA).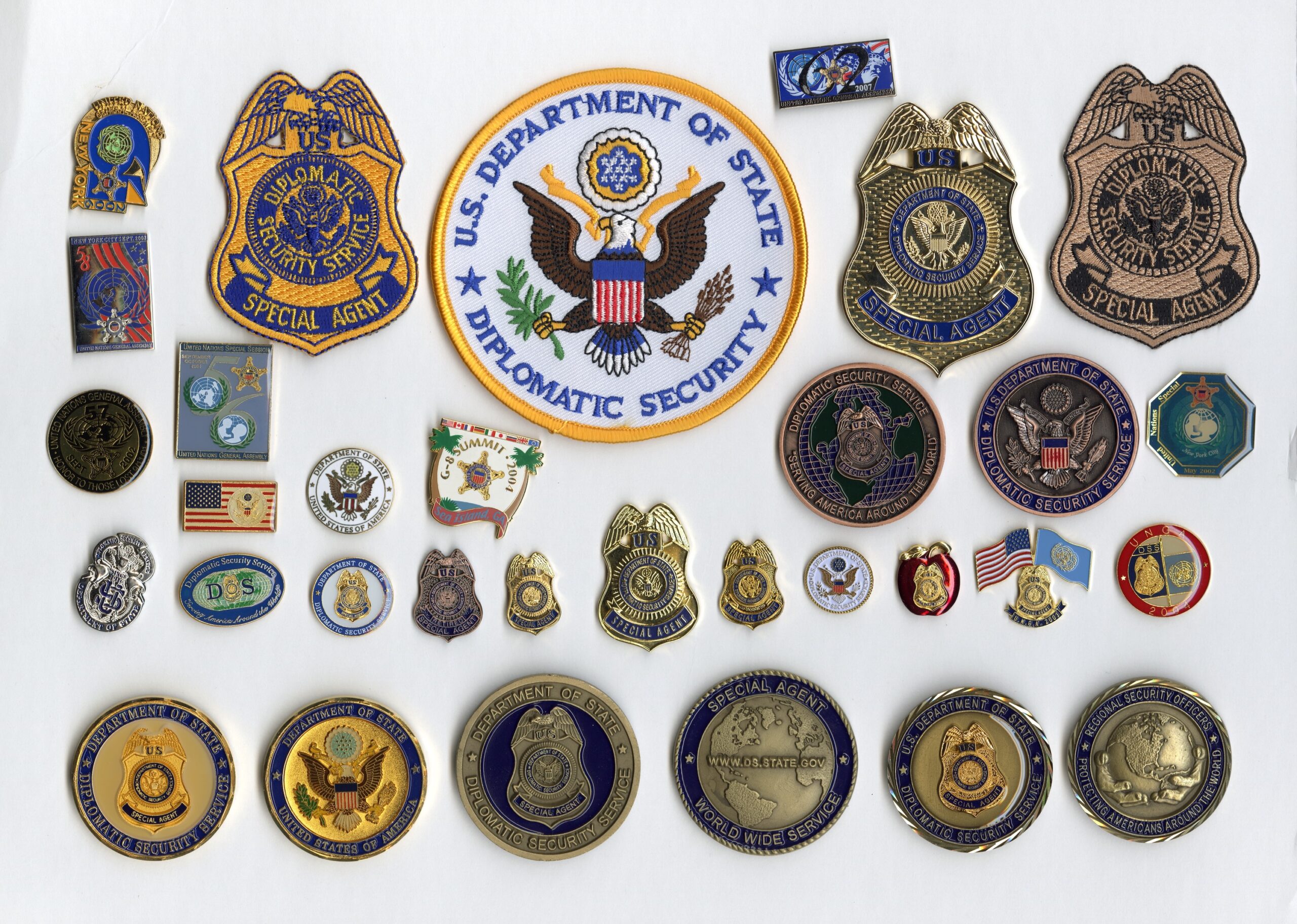 A challenge coin is a small medallion bearing an organization's insignia or emblem and carried by the organization's members. Traditionally, they might be given to prove membership when challenged and to enhance morale. They are frequently traded among law enforcement and federal officials to thank each other for collaborative work.
Contribute to the museum
We are actively seeking artifacts that represent American diplomacy and the work of the U.S. Department of State. These artifacts can come from a variety of individuals and sources. Anyone currently or previously working in a diplomatic capacity might have objects that could be a good fit for our collection. If you have items you might be interested in donating, please email us for more information.