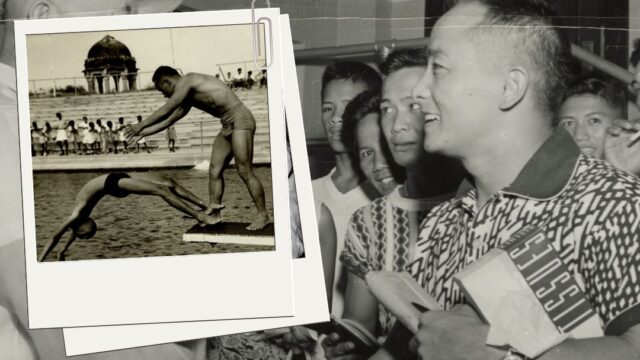 Celebrating Diplomacy: The Story of Citizen Diplomat Dr. Sammy Lee
Join the National Museum of American Diplomacy (NMAD) on Wednesday, May 24th, at 12:15 pm EDT to commemorate Asian American and Pacific Islander Heritage Month!
NMAD's Public Historian, Dr. Alison Mann, will offer a talk on Dr. Sammy Lee, professional diver, Olympic Gold Medal recipient, and State Department Goodwill Ambassador to Asia and Europe. Please join us to discover Dr. Lee's early contributions to sports diplomacy during the Cold War, as he built bridges in countries where communist propaganda was spreading while simultaneously raising awareness of how domestic racism damaged global perceptions of the United States.
At the conclusion of the event, guests are invited to view our preview exhibit, Diplomacy Is Our Mission, until 1:30 pm.
NMAD is located at 330 21st St NW, Washington, DC 20006, in the Harry S Truman Building. Visitors must enter at the 21st Street entrance to the U.S. Department of State (the glass building on 21st Street between D Street and C Street, NW). The talk will take place downstairs in the lower level. On the day of the program, please arrive by 12:00 pm (noon) to allow time for security. A government-issued photo ID is required for entry.