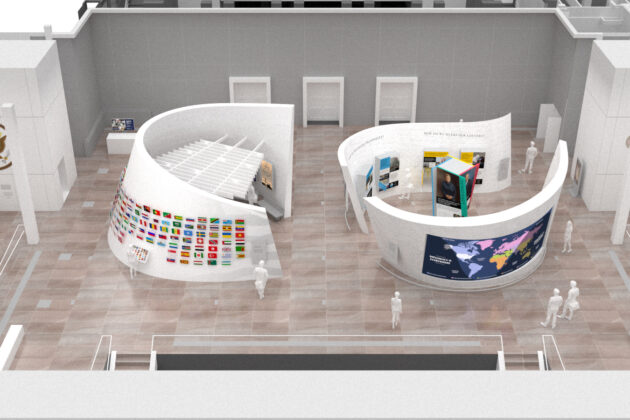 Hall 1: Discover Diplomacy
Located on the upper level of the 21st Street Pavilion, Hall 1 serves as a welcome and orientation space for the museum, providing an overview of the principles of diplomacy and an introduction to the people, places, and issues that are crucial to the work of diplomacy today.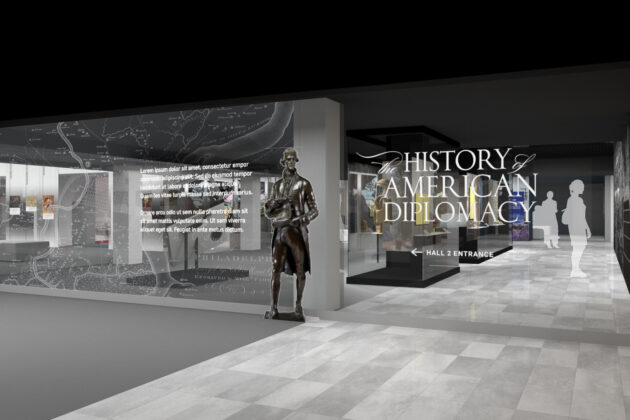 Hall 2: The History of American Diplomacy
In Hall 2, visitors will see that diplomacy has been integral to the security, prosperity, development, and democratic institutions of the United States and its people since its founding. As they explore over 200 years of diplomatic history, visitors will explore our unique collection of items related to diplomacy and learn more about the work and contributions of our nation's diplomats.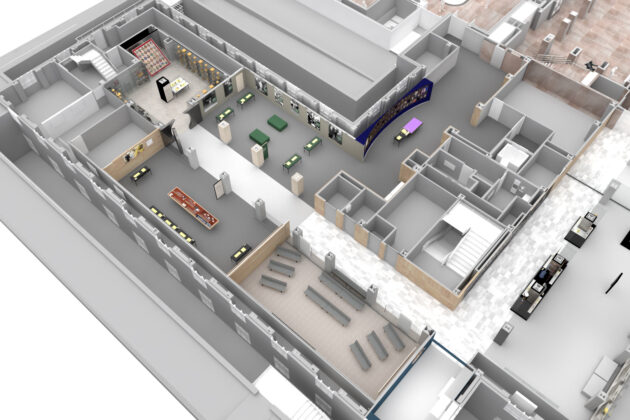 Hall 3: The Art of Diplomacy
In Hall 3, visitors are challenged through decision-based games, media, and exhibits to try out their own diplomatic skills. Exhibits examine the practice of diplomacy, from the symbolic exchange of diplomatic gifts to the role of the State Department in monitoring events worldwide. Visitors will find out how to become a diplomat and how everyday Americans can act as citizen diplomats and engage on global issues.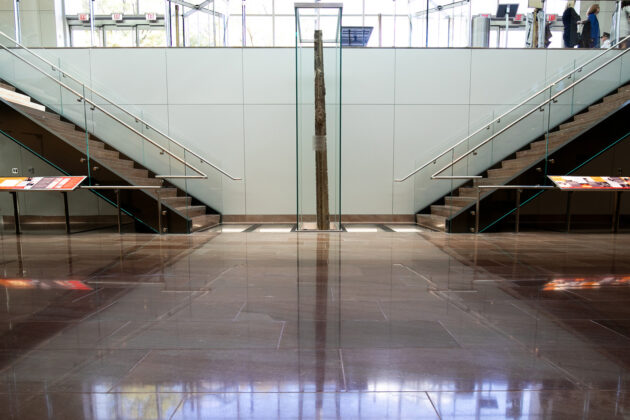 Hall 4: The Founding Ambassadors' Concourse
The Founding Ambassadors' Concourse is NMAD's educational and public programming Hall. Here, visitors may join a live program on diplomatic topics, visit a fragment of the Berlin Wall, interact with digital exhibits, or perhaps join a diplomatic simulation. This multi-purpose space will offer state-of-the-art virtual and hybrid meeting facilities. NMAD aims to be a premier venue to convene on diplomatic topics for visitors, students, educators, diplomats, and others involved in the challenges, history, and practice of diplomacy.