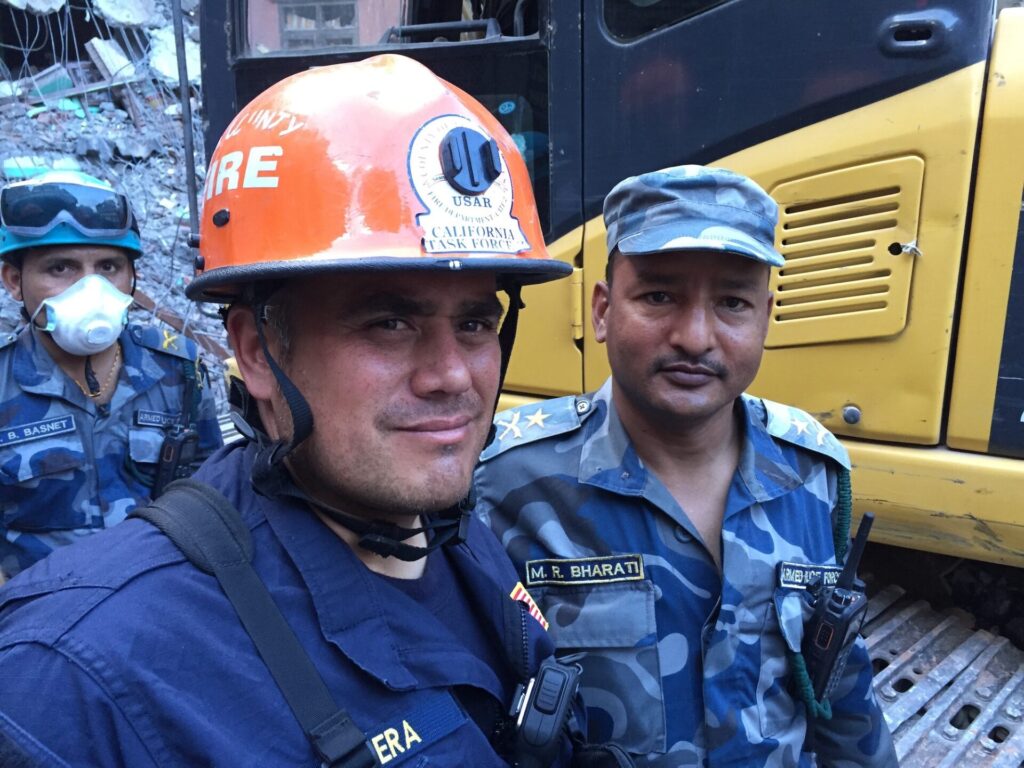 Responding to Natural Disasters
A country that has suffered a major setback due to a natural disaster is more likely to regain stability and prosperity when its citizens have food, water, housing, and health care.
The U.S. Agency for International Development (USAID) provides countries with humanitarian aid and training to meet the needs of their citizens and strengthen their ability to respond to future crises.
USAID works with partners to coordinate relief efforts for an average of 65 disasters in more than 50 countries every year, including earthquakes, volcanic eruptions, droughts, and floods.
Did You Know?
The Fairfax County, Virginia, and Los Angeles County, California, fire departments have the only two fire departments in the United States trained and authorized to deploy with USAID disaster response teams to international crises.
From the Collection
LA Fire Department Urban Search and Rescue helmet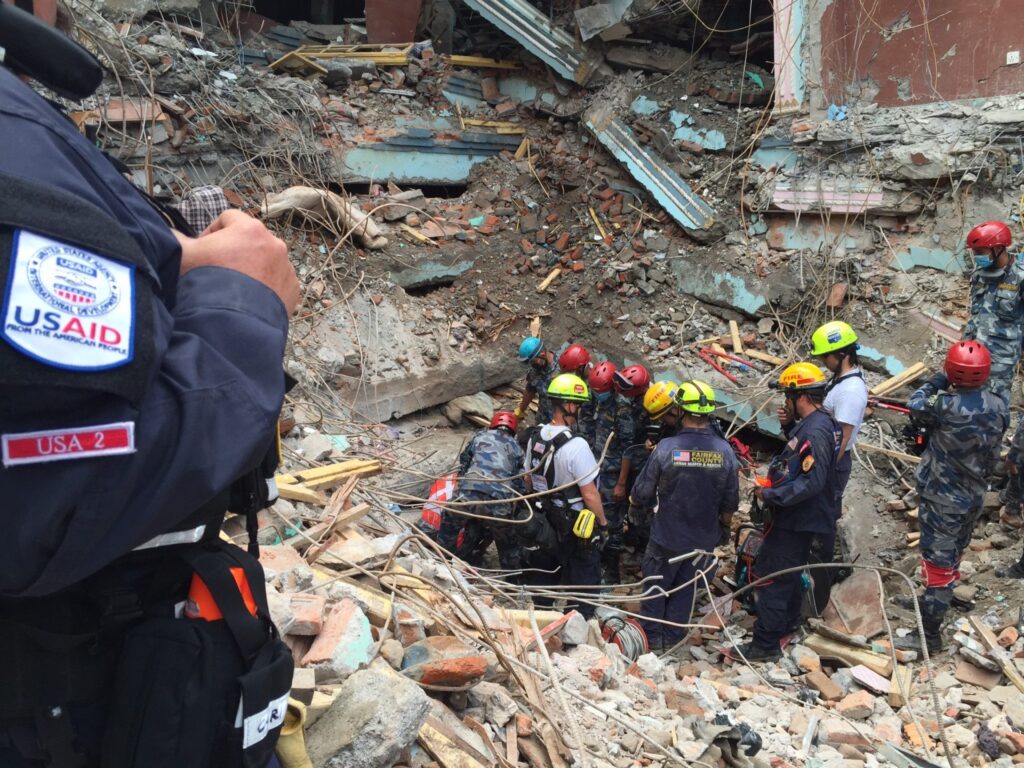 Who Is a Citizen Diplomat?
U.S. citizen diplomats are people from all walks of life who represent what it means to be an American. They embody and share American values and culture as they meet and build relationships with people from other countries. Citizen diplomacy takes a variety of forms, from responding to an overseas humanitarian crisis to hosting foreign exchange students to learning a foreign language or studying another culture. The State Department works with citizen diplomat networks and nonprofits to expand the reach of American diplomacy and foster people-to-people exchanges.
Rescuing Survivors in Nepal
When a powerful earthquake shook Nepal in April 2015, killing more than 8,000 people, the U.S. Agency for International Development (USAID) deployed Los Angeles County Fire Department Captain Andrew Olvera and his team to Nepal to assist with recovery efforts.
Olvera spent days building the trust of the Nepalese authorities, providing them with equipment and assistance and asking them, "What else do you need?"
Five days after the earthquake struck, rescuers heard a voice crying for help beneath the rubble of a hotel in the capital, Kathmandu. Olvera and his team rushed to the scene.
For four hours, American and Nepalese rescuers worked side by side, painstakingly removing pieces of concrete by hand and cutting through the wreckage of a motorcycle buried in the rubble.
Finally, they freed 15-year-old Pemba Lama, who was severely dehydrated but otherwise unharmed. The boy was soon reunited with his parents.