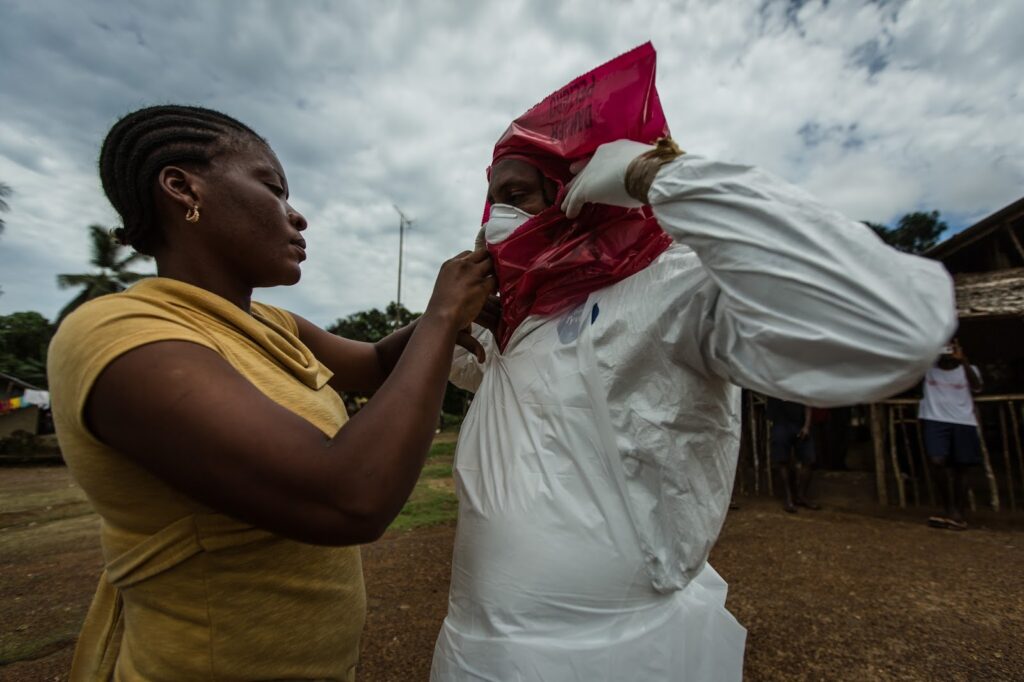 Outbreak in West Africa
In December 2013, a fruit bat infected a toddler in Guinea with Ebola. Within seven months, the virus had reached the capitals of Liberia, Guinea, and Sierra Leone and threatened to spread beyond West Africa to the rest of the world.
It was the largest Ebola epidemic in history and the first time the virus had extended past rural towns into urban areas. The outbreak put U.S. officials on high alert and required a massive international response to avoid a global pandemic.
The United States responded swiftly to the Ebola crisis. Thousands of U.S. health-care workers and other officials traveled to West Africa to help, including representatives from the Department of Health and Human Services, the Centers for Disease Control and Prevention, the U.S. Agency for International Development (USAID), and the State Department.
In today's interconnected world, an infectious disease threat anywhere is a security threat everywhere. A virus can travel around the globe in as little as 36 hours. The United States works closely with the international community to monitor and prevent the spread of dangerous diseases.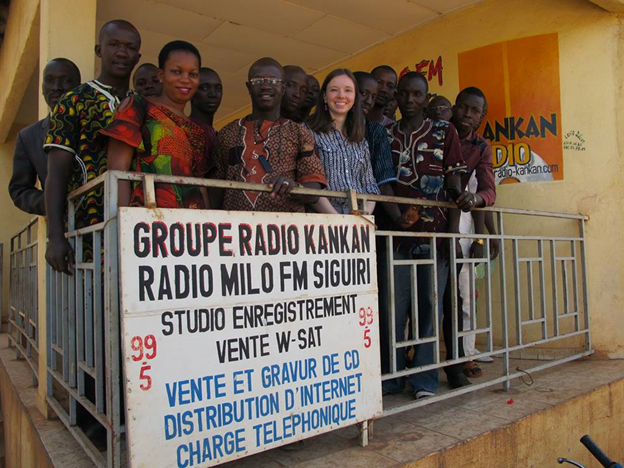 Stopping the Spread of Ebola
U.S. Embassy staff in Guinea, Sierra Leone, and Liberia worked closely with host countries and international organizations to help coordinate the movement of personnel, equipment, and medications; arrange evacuations; disseminate information; and build the countries' capacity to respond to future outbreaks.
Raising public awareness was key to stopping the spread of Ebola. State Department Assistant Public Affairs Officer Emily Green and her staff worked with local cartoonists to develop a graphic novel to help educate the public about Ebola. She also trained media professionals as part of a mass public health campaign and public diplomacy initiative targeted at combating Ebola in 2014.