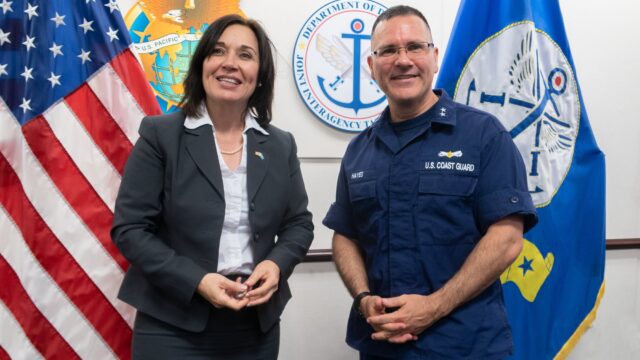 Island Diplomacy, from Mayagüez to Micronesia: The Journey of Esperanza of Ambassador Carmen Gloria Cantor
The word esperanza in Spanish means "hope" or "expectation." This word, both in its promise and sense of duty, captures the career of Carmen G. Cantor, the United States Ambassador to Micronesia.
Some people might say that hope or esperanza is the belief things will work, especially when it appears otherwise. Ambassador Cantor's unique upbringing has been instrumental in her approach to the practice of diplomacy. It has made her appreciate her vital position as a steward of American resources and a proponent of democracy and equality.
Cantor gained confidence from years of honing natural organizational and leadership skills. She also values relationships with mentors and always remembers the importance of la familia. With these skills, Ambassador Carmen G. Cantor rose through the ranks in her civil service career to achieve an ambassadorship.
Girl Scout Shows Early Signs of Confidence
Ambassador Carmen G. Cantor was born and raised in La Isla Del Encanto, also known as Puerto Rico. She grew up in Mayagüez, the geographic center of the west coast of Puerto Rico, three hours from the capital of San Juan.
Cantor is the daughter of an American Army veteran father. She comes from a large family; her father had eighteen siblings and her mother had nine siblings. She attended public schools throughout her childhood and graduated from Hostos High School as one of four valedictorians. At age eight, Ambassador Cantor became a Girl Scout. "Girl Scouts gave me confidence in myself and my abilities and a yearning to contribute to the world in profound ways," said Cantor.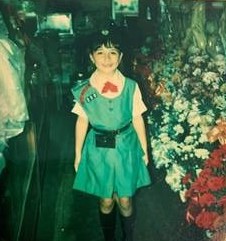 It was her own personal experience with the Girl Scouts and her desire to empower women and girls that inspired her to restart the Girl Scouts in Pohnpei, Federated States of Micronesia.
Through her support, advocacy, and sponsorship, the troop has grown to include more than forty girls and local women troop leaders. The girls are learning to organize community events, develop leadership skills at an early age, and turn their hopes into actions for a better future.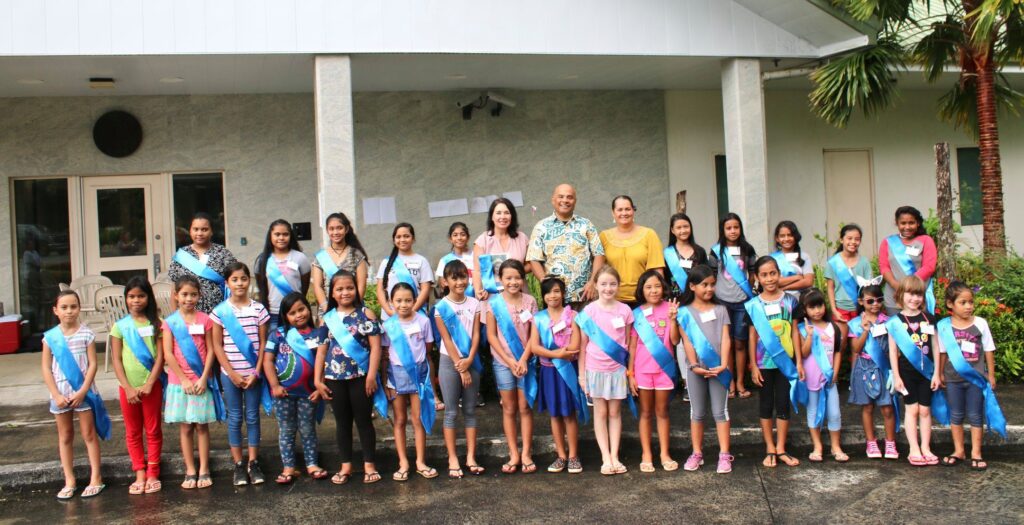 Choosing a Career in International Relations
In her first year at the University of Puerto Rico in Mayagüez, Ambassador Cantor was an industrial engineering student. When she began exploring careers, she realized she wanted to work with people in an international environment.
Since the University of Puerto Rico did not offer a degree in international relations, she changed her major to sociology to study human values, relationships, beliefs, and society.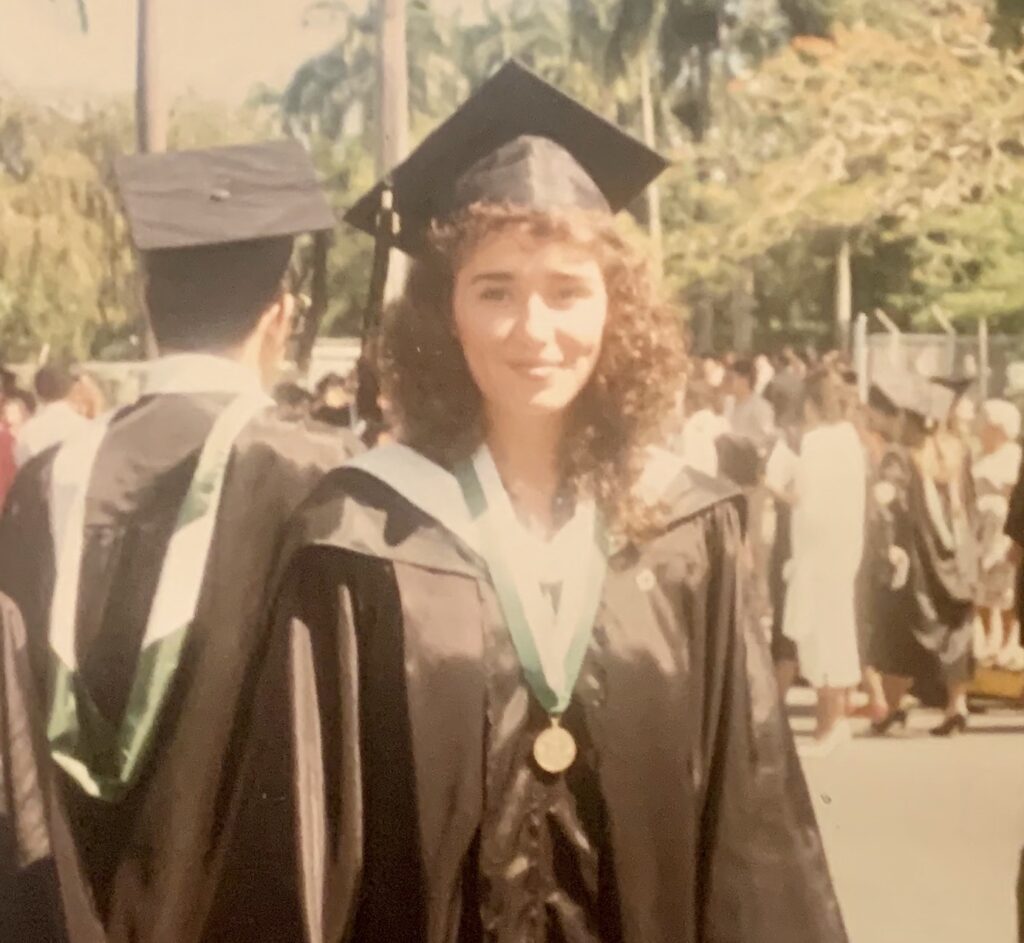 After receiving her master's degree from the Inter-American University of Puerto Rico, she started her federal government career at the U.S. Postal Service. From 1990 to 2001, she worked for the U.S. Postal Service in Puerto Rico, Florida, and Washington, D.C.
In 2001, she found an exciting position at the U.S. Department of State. Secretary of State Colin Powell created this position to recruit diverse applicants, specifically Hispanic Americans, to the State Department. In 2001, she traveled around the country promoting domestic and overseas careers in foreign affairs.
For the next 20 years, Ambassador Cantor served in many roles at the U.S. Department of State and the U.S. Federal Maritime Commission. Throughout her career, Ambassador Cantor often worked in offices dedicated to civil rights. Her long career as a public servant gave Ambassador Cantor insight into developing one's career:
"My advice to anyone choosing a career path is to consider your interests and skills, reflect on your own hopes and dreams, reach higher than you might think you should, and continue to grow and explore."
From One Island to Another: Becoming U.S. Ambassador to the Federated States of Micronesia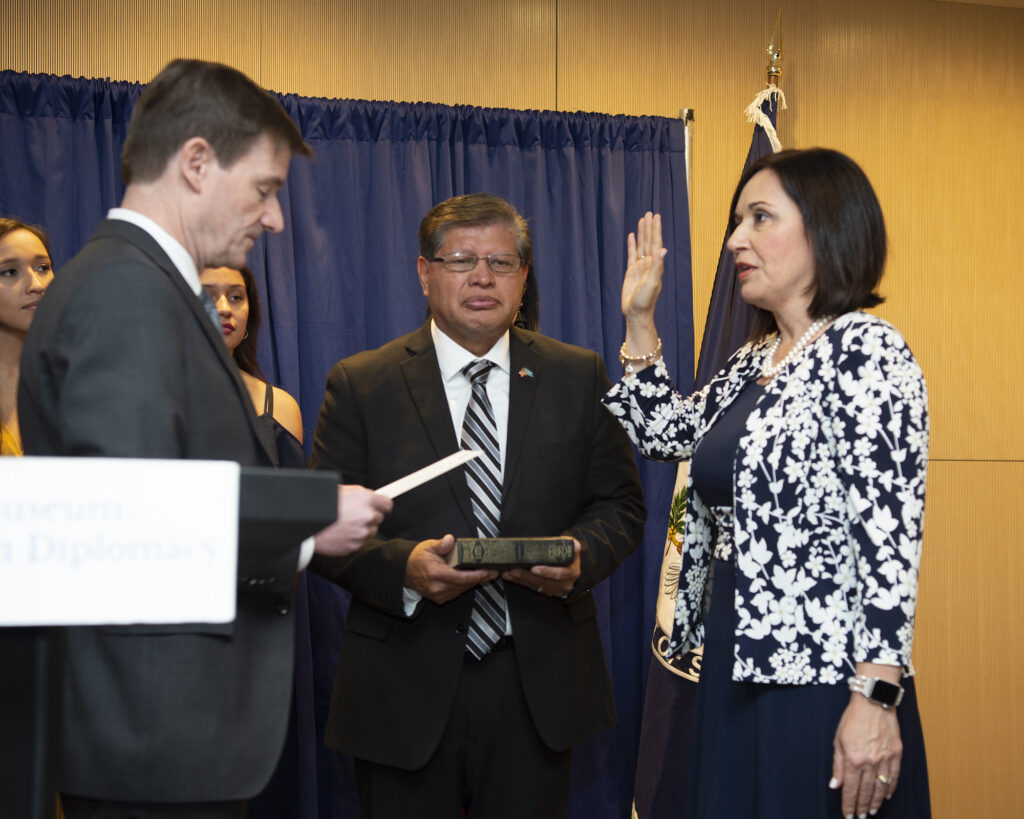 In January 2020, Ambassador Cantor was sworn in as U.S. Ambassador to Micronesia. This unique island nation is ninety-nine percent water and one percent land. Ambassador Cantor's experiences as an islander contribute to her work as the chief of mission.
Some of her early career choices also proved serendipitous. As a college junior and senior, she worked as a research assistant with the Sea Grant Program in el Colegio de Mayagüez. This program works to create and maintain a healthy coastal environment and economy. Ambassador Cantor shares, "little did I know I would be serving in a country composed of 607 islands!"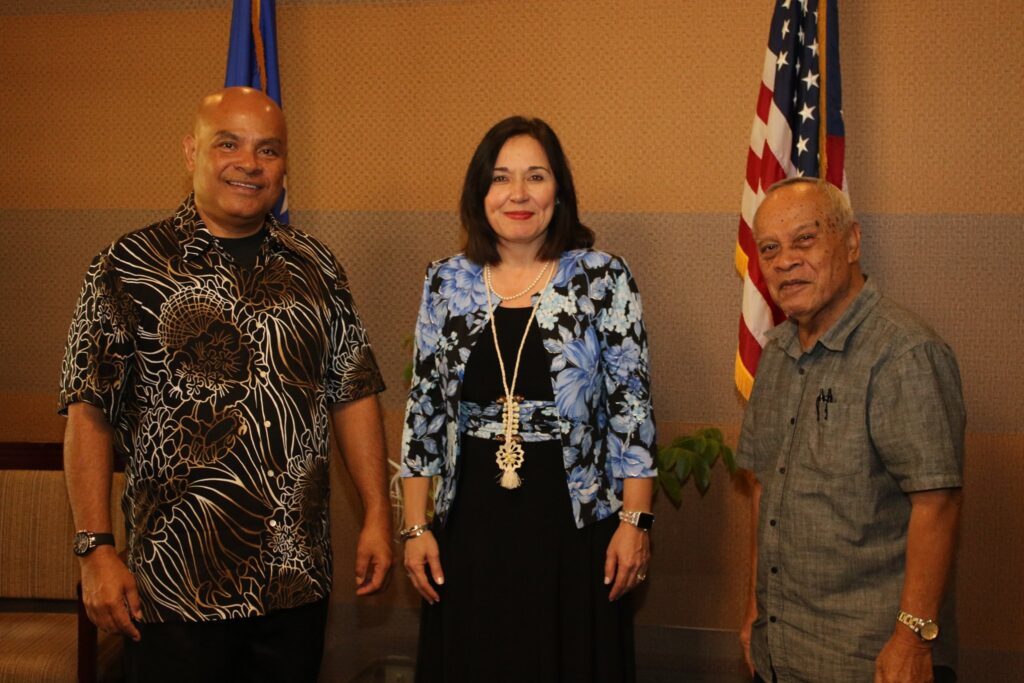 And as the chief of mission to 607 islands, Cantor acknowledges the importance of tackling the effects of climate change with the local populace. She might spend one day raising awareness for USAID food security programs with a visit to an aquaculture farm; another day kayaking with the President of Micronesia on World Humanitarian Day, highlighting the impacts of climate change. For her first Fourth of July celebration in Pohnpei, she chose an environmental theme. In addition, she has presented numerous U.S. Government grants to young people throughout the country to focus their studies on natural resource stewardship and management.
"From an island in the Caribbean to a large ocean state in the North Pacific, I am honored that today I can make global contributions. In everything I do, I remember my history, always try to set a good example, continue to reach for the stars, and have esperanza."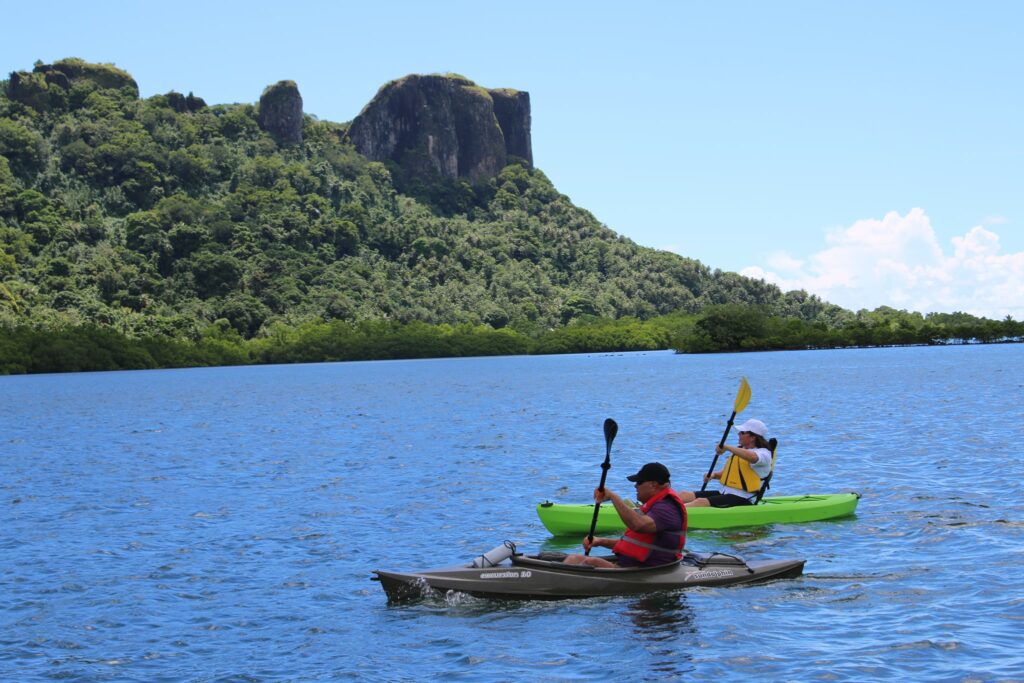 A Mentor for Women and Girls
She has been a formal and informal mentor throughout her career, always looking for an opportunity to help youth navigate and take charge of their futures.
Ambassador Cantor took an all-women leadership team to a series of unprecedented meetings with the highest-level traditional leaders throughout Pohnpei. At that time, Micronesia was one of the few countries in the world without women in its legislature or cabinet.
The all-women delegation was noticed, with one leader noting this was the first time he had hosted a woman U.S. Ambassador. Ambassador Cantor said,
"Being visible and showing the women and girls of Micronesia that women can–and do–fill roles of power and responsibility is so very important for their education and growth."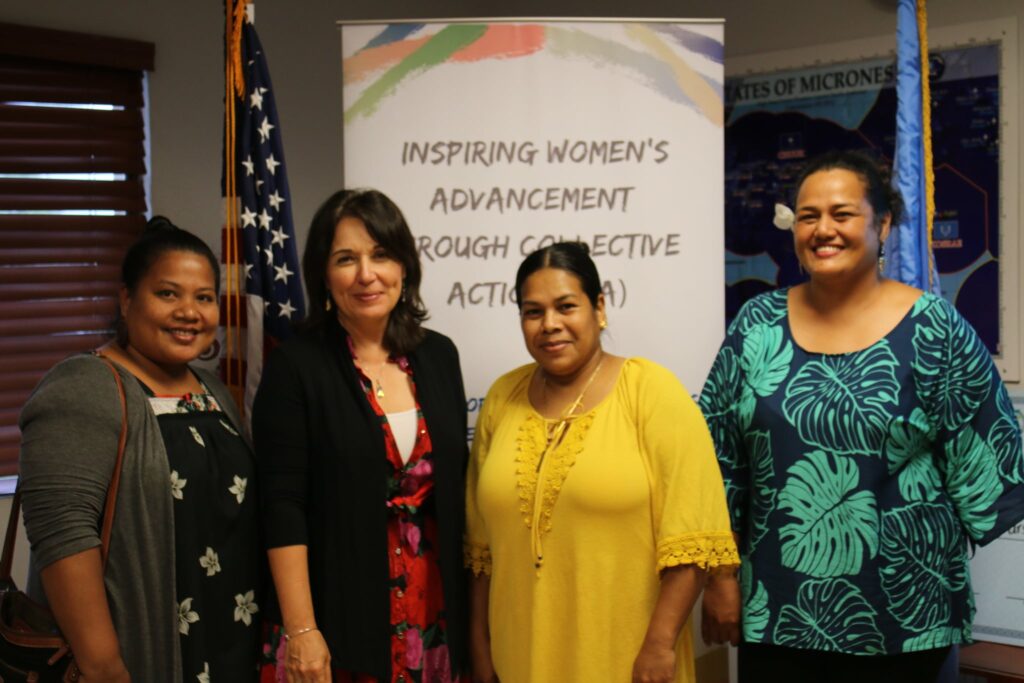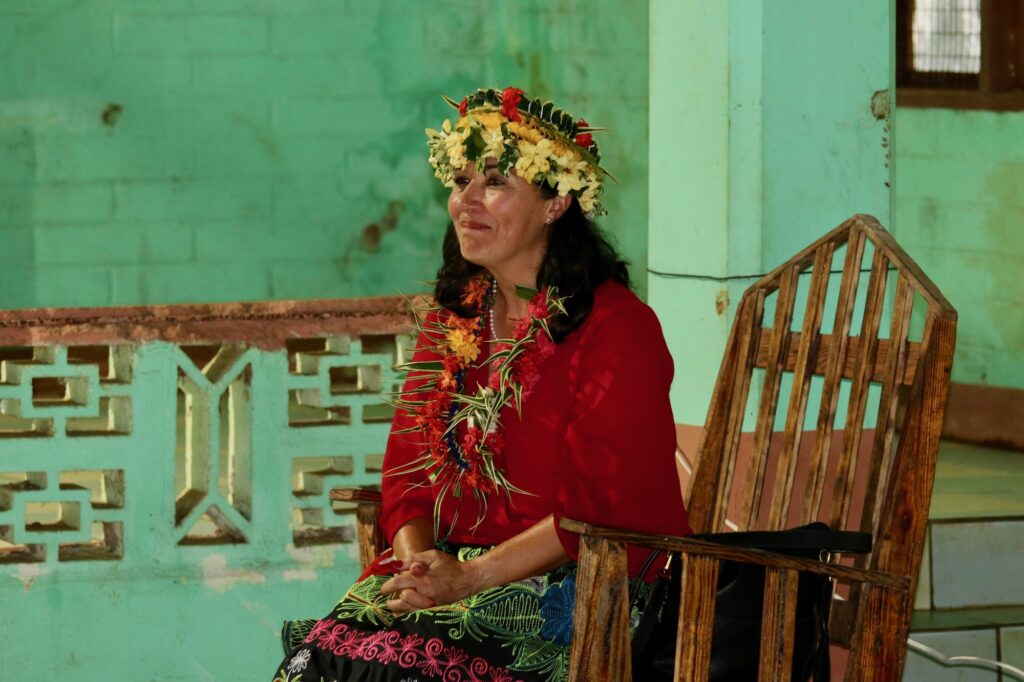 Hispanic American Representation in Foreign Affairs
Joining the Department of State was a leap of faith. The Hispanic Employee Council of Foreign Affairs Agencies (HECFAA) was instrumental for Ambassador Cantor. Ambassador Cantor continues to support the organization's mission. "No matter how busy I am, I always make time during Hispanic Heritage month to acknowledge and highlight the commitment of Hispanic Americans and give back any way that I can," says Cantor.