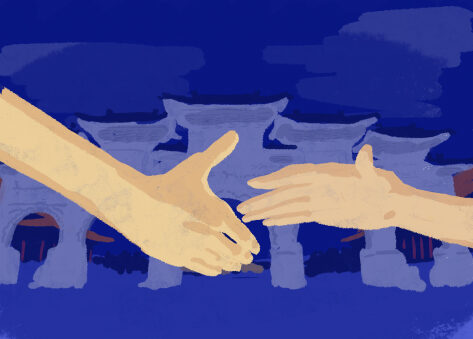 Liz Liu: The Last Three Feet
"The real crucial link in international exchange is the last three feet, which is bridged by personal contact, one person talking to another." -Edward R. Murrow
There's this quote from Edward R. Murrow that says the most crucial part of diplomacy happens in the last three feet—one person talking to another. It's true. That's where we really get in touch with people, not just governments. That work is so vital and necessary because it shapes the way people see the United States. But if you ask any public diplomacy officer, they'll tell you how fun bridging those last three feet can be.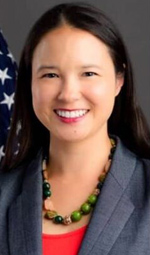 I was working in Taipei, Taiwan, right as Taiwan joined the Visa Waiver Program (VWP), meaning that tourists from Taiwan could come to the United States without a visa. At the time, this milestone marked a new high in bilateral ties between the United States and Taiwan. It was a big deal, and it gave us an opportunity to do some really exciting outreach. My idea to take our outreach to public spaces, like Taiwan's famous night markets, went viral. My favorite outreach event was at Chiang Kai Shek Memorial, a popular place for the elderly to meet up to do aerobics or tai chi. We were telling people about VWP and doing Gangnam Style workouts with old ladies at the same time. It was fun, and that campaign was successful because we gave Taiwanese people a different idea of diplomats. We weren't just stuffy people in suits, and that was really shocking to people—in a good way.
I also had so many memorable experiences when I was working in Manila in the Philippines, where I was on the ground and participating in cultural programs. One of my all-time favorites was a sports diplomacy program with two U.S. volleyball coaches. We partnered with Global Women's Mentoring Partnership program alumna Dina Bernardo to put together an impactful program. We visited a home for young girls who had been in trouble with the law, conducted trainings for coaches on sitting volleyball to make the sport more accessible to persons with disabilities, and even traveled down to Cebu for a training with students.
These trainings help participants find resilience through sports and made a real difference. And not just for the players and coaches. One of the American coaches stayed in touch with Dina and continues to come back to the Philippines on his own dime because he had such a great experience. He walked away so heartened by the experience that he wanted to continue doing his own programs, so that was a pretty neat result.