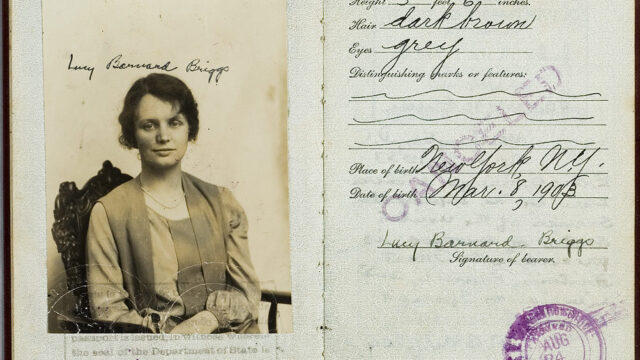 A 1928 Passport of Lucy Barnard Briggs, Diplomatic Spouse
Lucy Barnard Briggs used this passport in our collection for more than 12 years to travel the world. Shortly after her marriage to American diplomat Ellis O. Briggs in May 1928, Lucy received this diplomatic passport and traveled with him to his post in Lima, Peru.
In 1929, Lucy and Ellis returned to the United States for Ellis's next post in Washington, D.C. Years later, Lucy recalled that the stock market crash of 1929 happened the day after Ellis left on a short-term assignment to Libya: "I found myself in Washington with no bank to go to. But happily, an uncle was visiting me and gave me $10."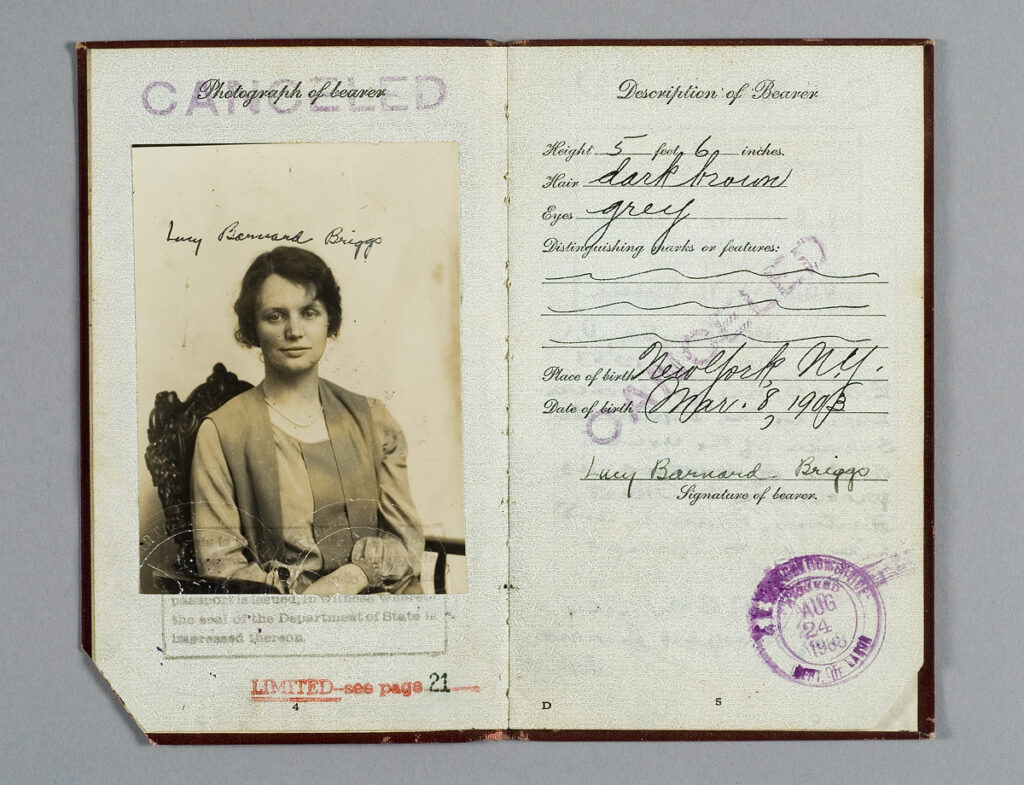 In late 1933, Lucy and her two-year-old daughter used this passport to travel to Havana, Cuba, to join Ellis at his new post. They were there for four years, during which Lucy gave birth to a son. Photos of her daughter and son were appended to pages in this passport — as was the practice at this time, instead of issuing them their own separate passports.
Following another assignment in Washington, D.C., Lucy and her children traveled in September 1940 to Ellis's next post: Santiago, Chile. Ellis's assignment in Chile ended in 1941, and Lucy and the children were issued a new diplomatic passport in February 1941.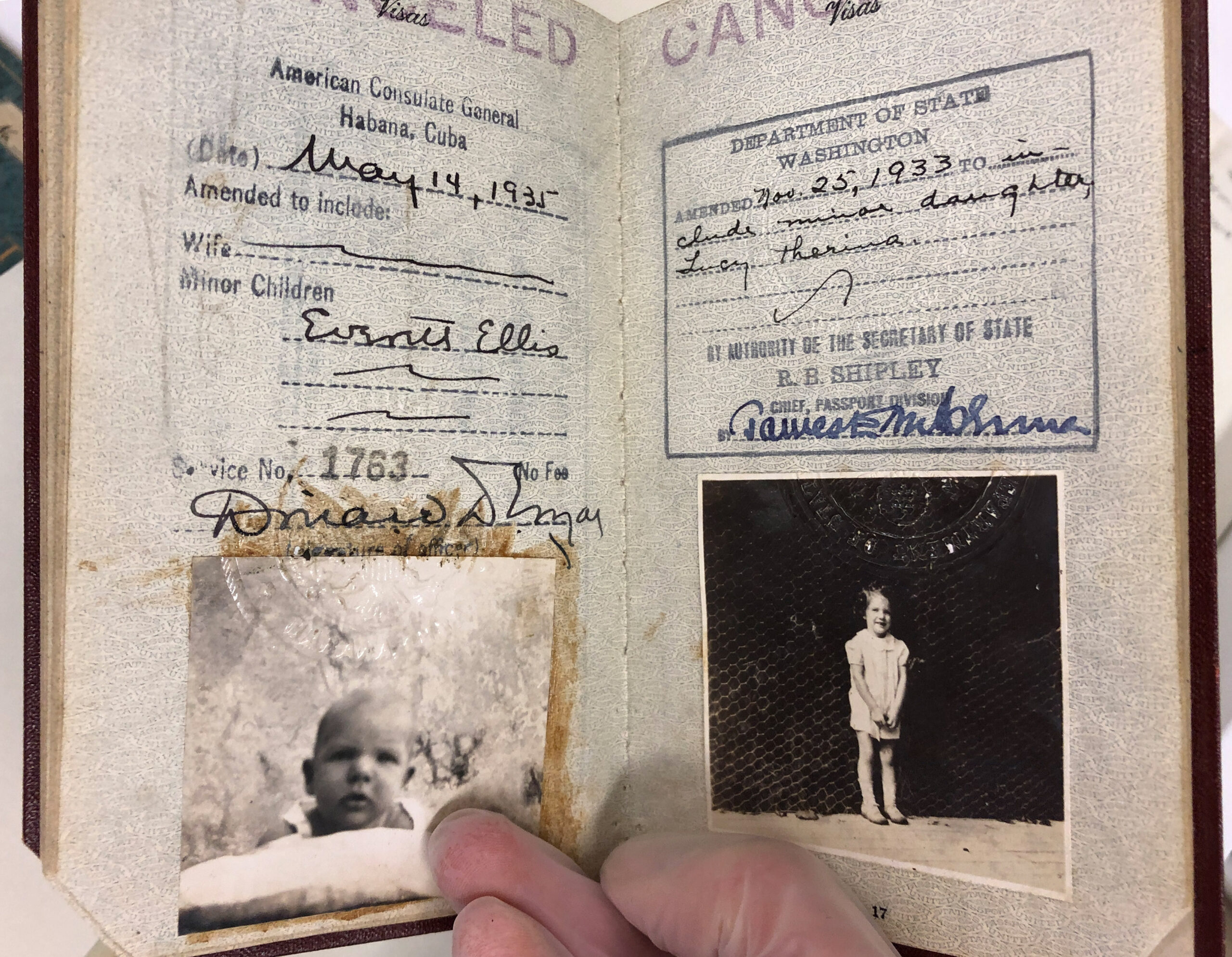 The Briggs family's diplomatic travels would continue until Ellis's retirement in 1962; over the years, he also served in the Dominican Republic, China, Uruguay, Czechoslovakia, South Korea, Brazil, and Greece.
Ellis and Lucy's son, Everett, donated this passport and other items representing their lives in the Foreign Service to the museum in 2004.