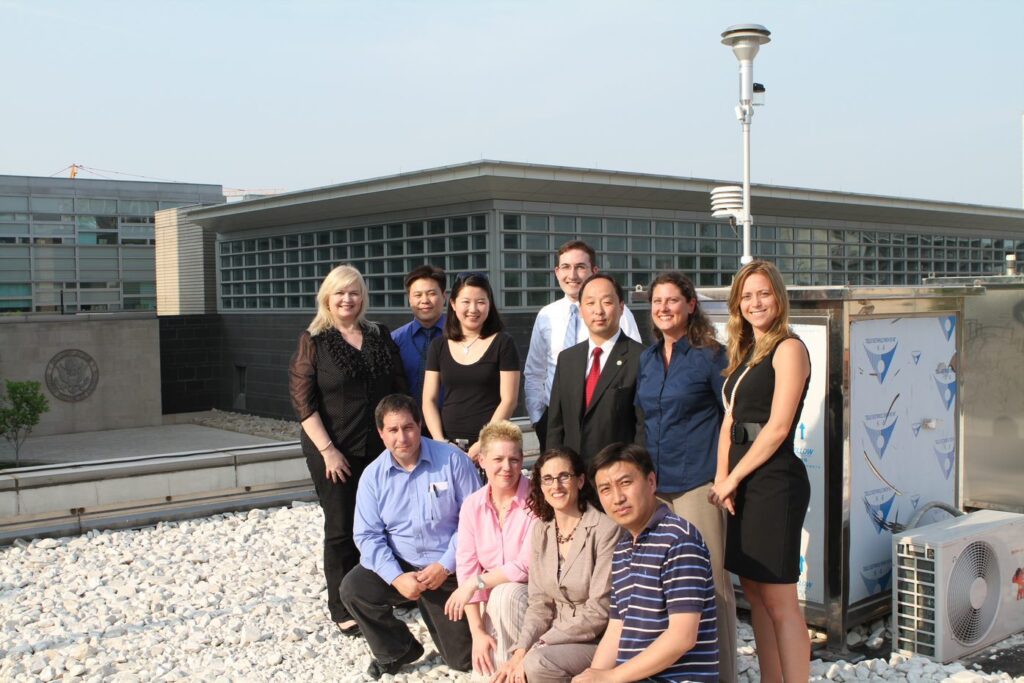 What could be more important than the air we breathe?

Air pollution is a serious issue around the world. It harms the environment and our health. Despite these threats, air pollution levels are not monitored in many countries. The State Department is helping to change that.
In 2008, State Department staff at the U.S. Embassy in Beijing launched a pilot program to monitor air quality ahead of the Summer Olympics. Since then, the program has expanded to more than 60 locations around the world, ensuring that millions of people have access to reliable air quality data.
What is this machine?