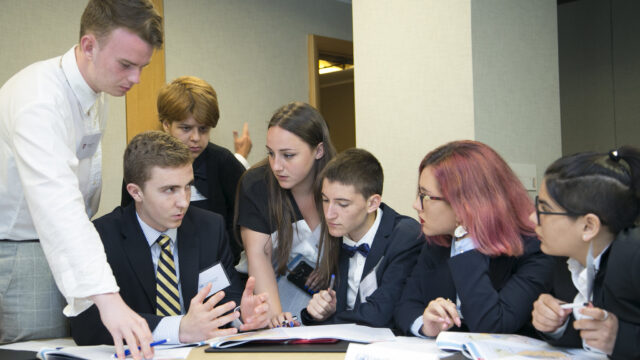 6 Ways to Celebrate International Education Week with NMAD
At the National Museum of American Diplomacy, we are excited to celebrate International Education Week from November 13 to 17, 2023. Our education programs and resources equip students to tackle the 21st-century challenges facing our world today. They reveal the complexity of international issues and the role the U.S. Department of State and diplomacy play in protecting the security and prosperity of Americans at home and abroad.
International Education Week is a great opportunity to use our resources to inspire global thinking and open doors to the international community. Here are six ways to celebrate International Education Week.
1) Use Our Diplomacy Simulation Program
Using our 13 hands-on diplomacy simulations, students can take on the role of a diplomat by negotiating historical and contemporary global challenges. Our simulations have been used by thousands of students, educators, and even professionals from all over the world. Topics range from migration to wildlife trafficking to international waterways.
All materials needed to facilitate a simulation are available to download online. Instructions on how to run a simulation, virtually or in person, are also available on our website.
2) Play Diplomacy Decision Points
This single-player interactive allows users to practice their diplomacy skills and respond to a hypothetical crisis as the U.S. Secretary of State. This scenario, called "Crisis After the Hurricane," was created by a team of diplomats and historians to introduce students to the world of decision-making. Play it for yourself and learn about your diplomatic style!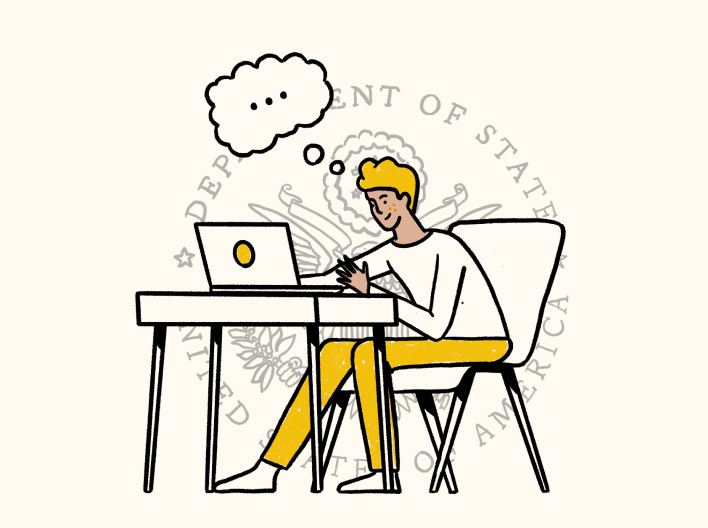 3) Watch Our Foundations of Diplomacy Video Series
The Foundations of Diplomacy video series is for those in need of an introduction to the world of U.S. diplomacy and the State Department. Through nine, short-form animated videos, we offer explainers on the U.S. Secretary of State, the State Department, foreign policy, and much more.
Each video has corresponding discussion questions, key vocabulary, and activities to further conversation and understanding. Explore all videos and activities on our Teacher Resources page!
4) Browse Collection Items
If your idea of diplomacy is someone sitting around a table signing treaties, you may be surprised by the stories told through NMAD's collection of more than 10,000 items.
Using our collection, you can broaden your and your students' idea of diplomacy. Diplomacy is dynamic, hands-on, and happens in unlikely places. To help you browse the collection, we've developed classroom activities like our Object Choice Board activity that use object-based learning methodologies.
5) Explore Online Exhibits
Our online exhibits explore stories of American diplomacy through unique videos, photos, oral histories, and items from our collection. Take a look behind the curtain of moments in diplomatic history through exhibits like Read My Pins: The Madeleine Albright Collection.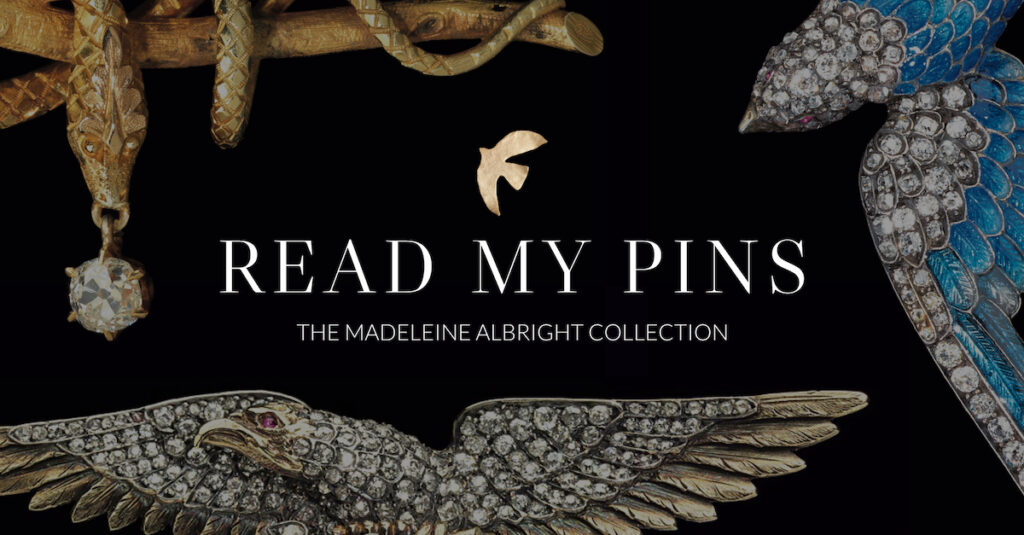 6) November 15 Event: A Conversation with the First Native American Ambassador to the UN Human Rights Council
In the Washington, DC area? Join us on November 15 at 12:15 pm for a conversation with Ambassador Keith Harper. Ambassador Harper, a citizen of the Cherokee Nation, served as the first Native American Ambassador to the United Nations Human Rights Council.
Senior Official for the Bureau of Democracy, Human Rights, and Labor Erin Barclay will moderate the discussion with Ambassador Harper. In this discussion, Ambassador Harper will share how his Native American heritage contributed to his work representing the United States.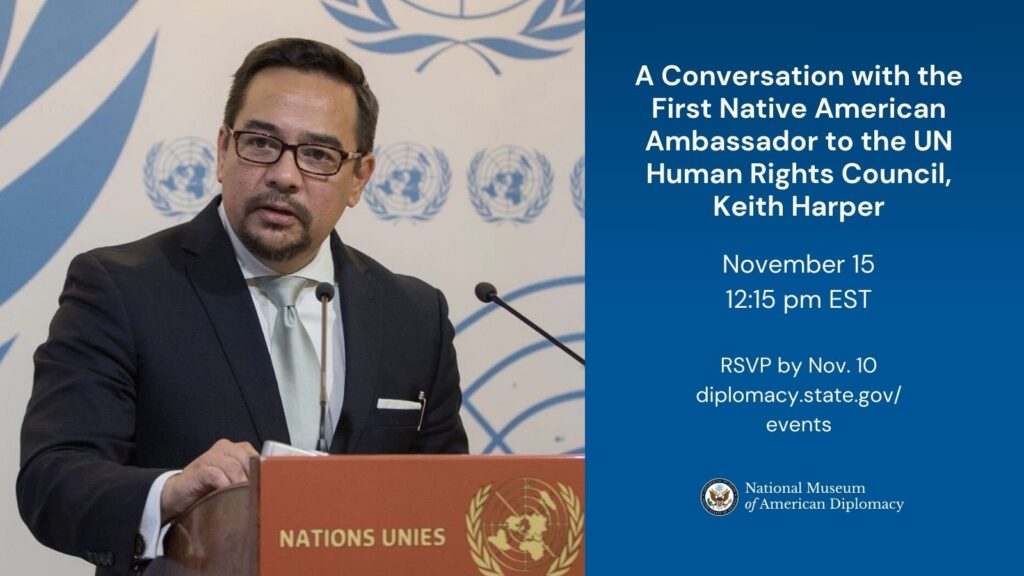 Connect with Us!
If you use our resources this International Education Week, let us know on social media by tagging us on Facebook, Twitter, and Instagram at @nmadmuseum.
You can also be the first to know about our new education resources, events, and exhibits that support our international educators and students by signing up for our email newsletter.