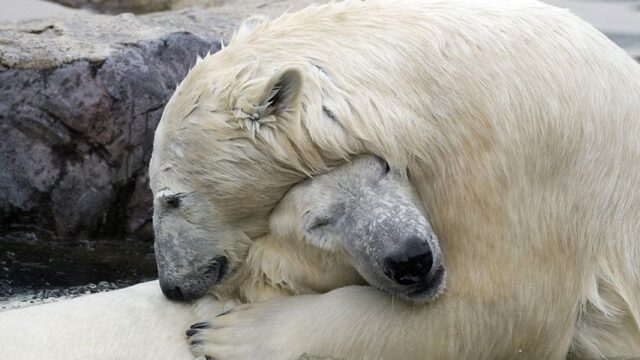 Endangered Species
The Department of State understands the importance of providing for the proper conservation and management of marine species, which serve a vital role as part of our ocean's resources. With other federal agencies, the Office of Oceans and Polar Affairs participates in a number of efforts to conserve marine biodiversity. This office is a part of the Department of State's Bureau of Oceans and International Environmental and Scientific Affairs. The office is responsible for formulating and implementing U.S. policy on international issues concerning the oceans, the Arctic, and Antarctica.
Case Study: Polar Bears
Several hazards endanger polar bears and their habitat, including climate change, oil and gas development, over-harvesting, and tourism. The Arctic is extremely vulnerable to climate change. Warmer temperatures threaten the sea ice, and polar bears rely on sea ice as their primary habitat.
As predators, polar bears are also exposed to high levels of persistent organic pollutants that accumulate and magnify with each step up the food chain. The level of pollutants in polar bear tissue can harm their immune systems, hormone regulation, reproduction, and overall survival rates.
Oil and gas development brings oil spills, increased human-bear interactions, noise, and ship traffic. Canada allows commercial polar bear hunting, and Greenland may begin to permit hunting to encourage tourism. While most of the 19 populations of polar bears in the Arctic are well managed, some are declining, and accurate numbers on several others are unavailable.
Related Links:
Bureau of Oceans and International Environmental and Scientific Affairs
Bureau of Western Hemisphere Affairs