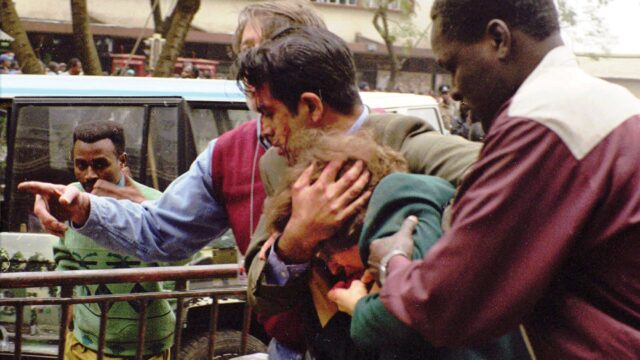 Ambassador Prudence Bushnell: A Profile in Resilience
On August 7, 1998, at 10:30 AM, U.S. embassies in Kenya and Tanzania fell victim to coordinated and nearly simultaneous truck bombs – later linked to the terrorist organization Al-Qaeda.
At U.S. Embassy Nairobi, Kenya, the explosion reduced the interior of the five-story reinforced concrete chancery to rubble. Over 200 people were killed and an estimated 4,000 wounded.
At U.S. Embassy Dar es Salaam, Tanzania, the force of the blast propelled a filled water tanker over three stories into the air, crashing into the chancery building. Eleven people were killed and over 85 people injured.
At the time of the bombing, U.S. Ambassador Prudence Bushnell was meeting with the Kenyan Minister of Commerce in the high-rise bank building across from the embassy's rear parking lot. She attended this meeting with two colleagues from the U.S. Department of Commerce. When the explosion hit, everyone in the meeting was blown to the floor and injured by glass and debris. U.S. Commercial Officer Riz Khaliq assisted Ambassador Bushnell down several flights of stairs and out of the building.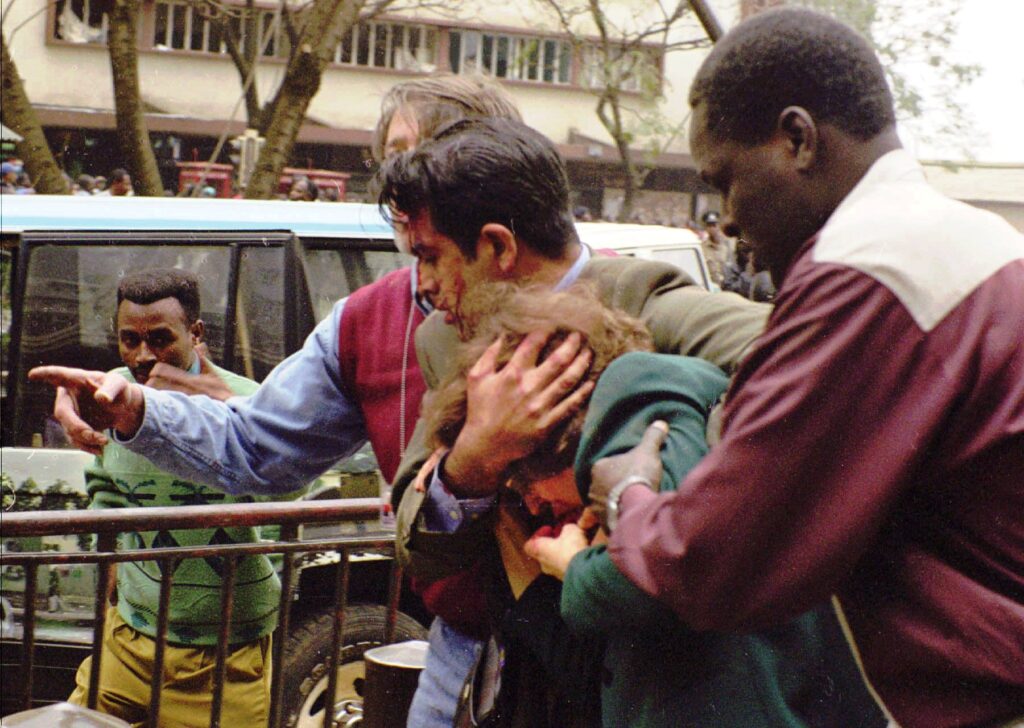 Ambassador Bushnell was wearing this green suit (below) to the meeting at the time of the attack. Still visible on the suit are her blood stains from the head injury she sustained. This suit is now part of the National Museum of American Diplomacy's collection.
FROM THE COLLECTION
Ambassador Bushnell's Suit
This suit is stained with Ambassador Prudence Bushnell's blood from the injuries she sustained during the August 7, 1998, attack on U.S. Embassy Nairobi, Kenya.
View Ambassador Bushnell's Suit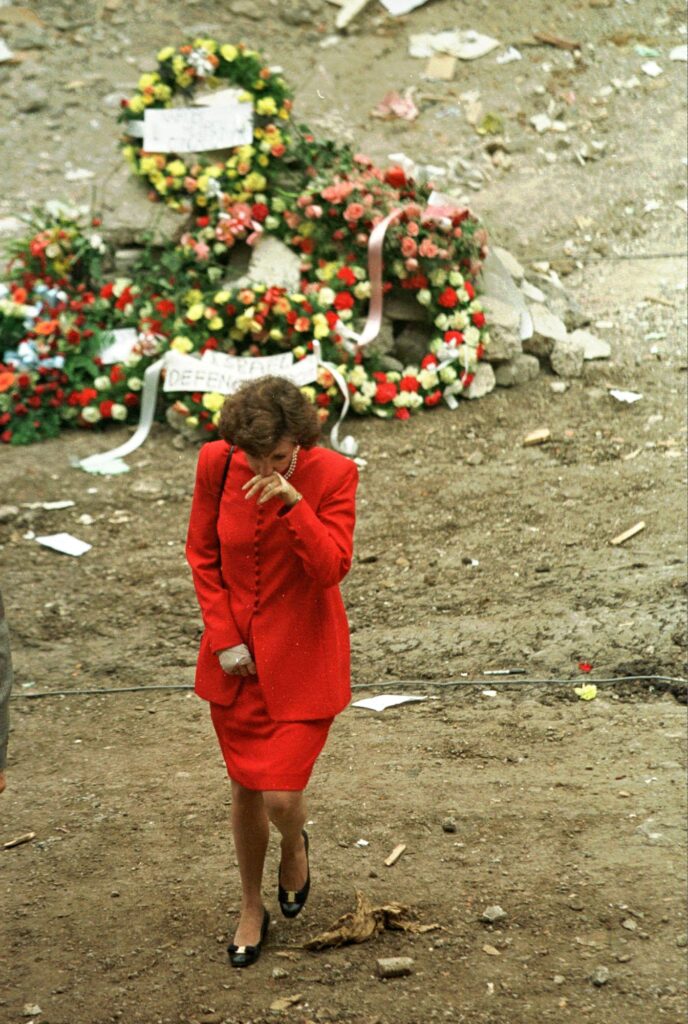 NMAD commemorated the 20th anniversary of the bombing in 2018. Read more.